Norma Flores
Live performance Tiempo de Alquimia (2014). Co-curated by Martin Renteria | TRANSMUTED Network.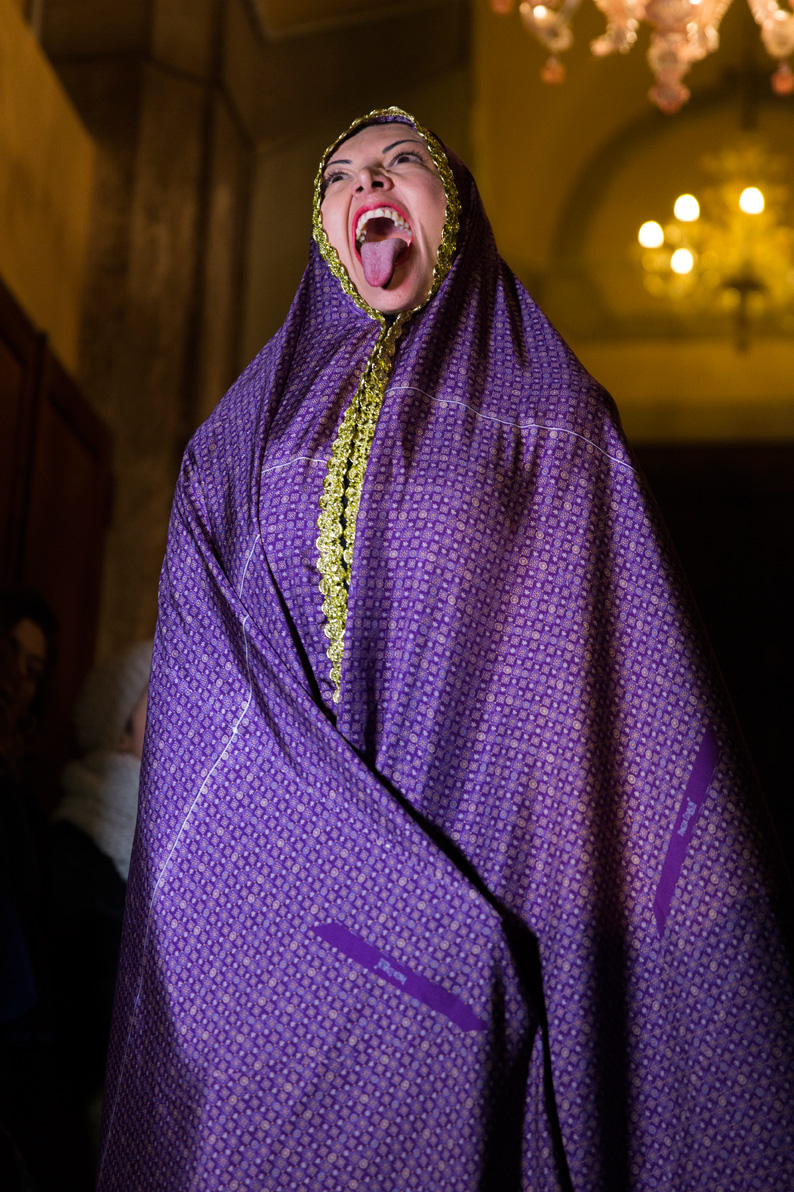 Norma Flores, Tiempo de Alquimia. Presented by PINEDA COVALIN. Venice International Performance Art Week (2014). Photograph by Monika Sobczak.
Born in Mexico City in 1971. Lives and works in Mexico City. Multidisciplinary artist Norma Flores concentrates on the corporal exploration and scenic presence. Flores' art is nurtured by her career encompassing dance, theatre, fashion and opera; mediums which the artist now challenges to establish a more direct and efficient communication with the audience. She is interested in new ways of encounter with reflection and the analysis of present day society.
At the VENICE INTERNATIONAL PERFORMANCE ART WEEK 2014, Flores presents the itinerant performance Tiempo de Alquimia, investigating routines that potentially transform into rituals. Flores will recreate symbolic representations of what it means to be a citizen of a country like Mexico, while proposing rituals for a potential change. For Flores, rituals allow for a sense of security and belonging, as well as the acquisition and strengthening of values; factors that allow organizing collective life in the social sphere within an apparent chaos.
+ LIVE PERFORMANCE
Presented with the support of PINEDA COVALIN.