Enrique Ježik
Live performance and aftermath installation Circulos Concentricos [Concentric Circles] (2012).
Curated and presented by Jessica Berlanga Taylor | Fundacion Alumno47.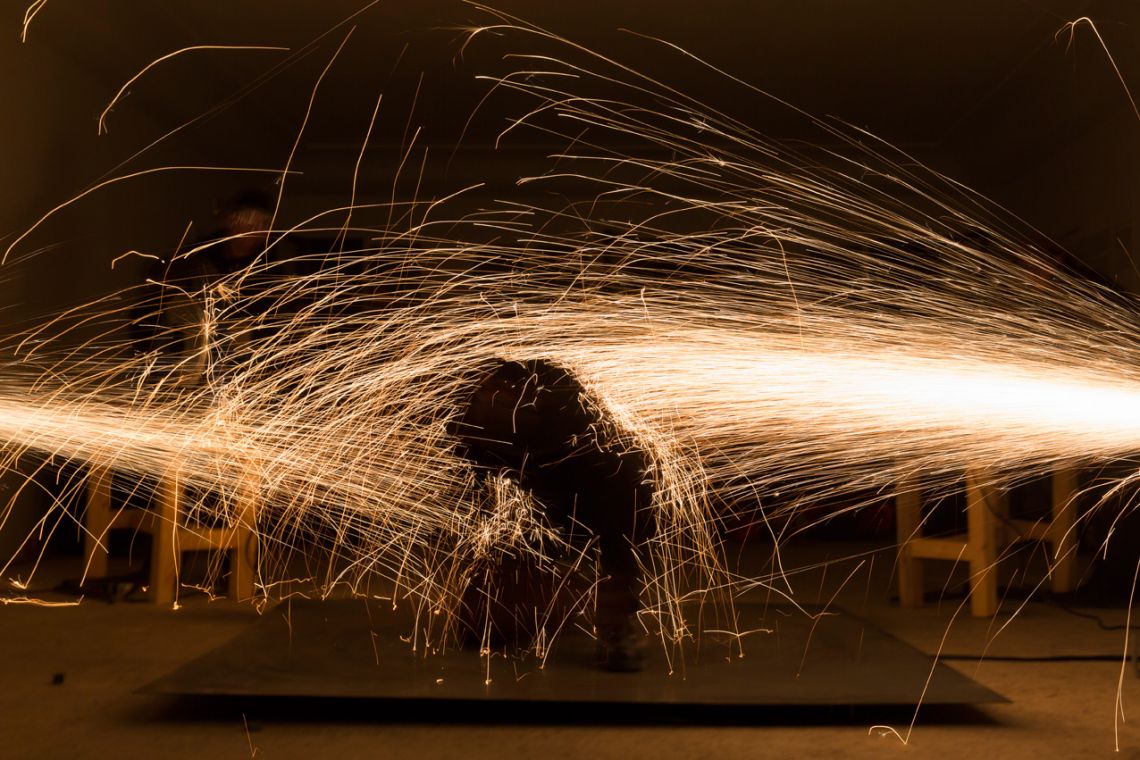 Enrique Ježik,
Círculos Concéntricos [Concentric Circles]
.
Venice International Performance Art Week (2014). Photograph by Monika Sobczak.
Born in Córdoba, Argentina in 1961. Lives and works in Mexico City. Ježik has lived in Mexico City since 1990. His work contemplates power and memory, urban violence and war, surveillance and the manipulation of information. His work manifests the direct conflict between body and technology. He has exhibited at institutions like the Museo Universitario Arte Contemporáneo (University Museum of Contemporary Art, Mexico City), Museo de Bellas Artes (Buenos Aires), Haus Der Kulturen Der Welt (Berlin), Museo Reina Sofía (Madrid), Museum of Fine Arts (Montreal), and in biennials at Mercosur (2003), São Paulo (2012 and 2014) and Ljubljana (2011).
The VENICE INTERNATIONAL PERFORMANCE ART WEEK 2014 shows the sound performance and aftermath installation Círculos Concéntricos [Concentric Circles]. Enrique Ježik scrapes a series of circles on a large piece of metal, surrounded by metal cutting machines, reminiscent of war strategies practiced in fortifications around Antwerp, Belgium. The repetitive actions Ježik undertakes, provoke rhythms, sounds and drawings.
+ LIVE PERFORMANCE