Norbert Klassen
Untitled (2007/2009) Video and relic of the performance.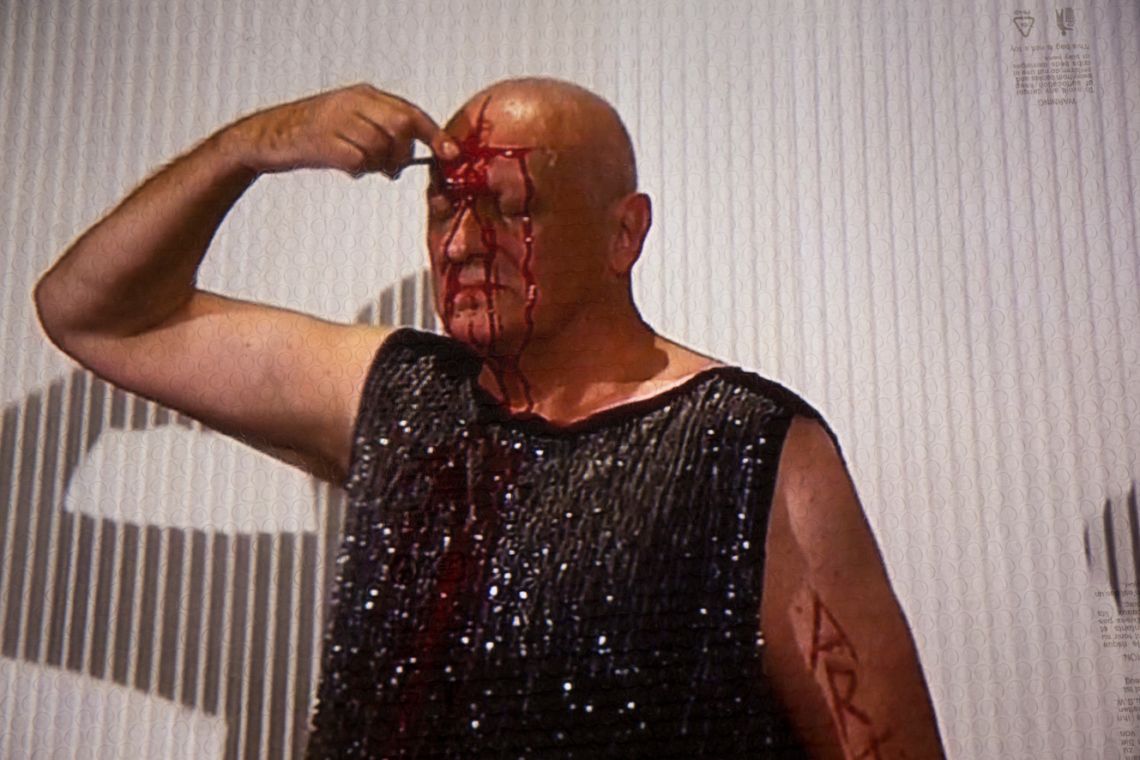 Norbert Klassen, Untitled. (2007/2009) Exhibition view. Venice International Performance Art Week. Photograph by Samanta Cinquini.
Norbert Klassen (1941-2011) was a German performance artist, actor, stage director, educator and organizer of performance art events. He has mainly lived and worked in Bern, repeatedly shaping and challenging the Swiss cultural scene. Inspired by the Fluxus movement, John Cage, and the Living Theatre, he explored boundaries between theater and performance. One of his "favorite live performances" was to sit with the visitors inside a room, in front of a shop window. As the curtain opened, they could watch the life on the streets for thirty minutes. "Performance" for Klassen is to armor the idea of existential freedom along the way, and to learn to introduce oneself as a real person, telling stories to the people without a script. Klassen was also one of the founding members of the art group Black Market International (BMI).
The VENICE INTERNATIONAL PERFORMANCE ART WEEK 2014 shows the video and a performance relic of an untitled performance (2007/2009), in which Klassen slowly cuts his front to the sound of Boléro by Maurice Ravel. Master of the "performative presence", Norbert Klassen always wanted to dance the Boléro. Without being actually able to dance, he found another solution: "I stand motionless under the stage lights, in a festive glitter dress, and cut myself eighteen times in my front, accompanied by the ever-increasing rhythm of the music: The blood dripping down over my body is the dance!"
Courtesy of The Black Kit / ASA Bank Archive, Cologne.