G. E. Simonetti
Live performance Fluxfood Concert In Venice (2014). Curated by the artist and Fondazione Bonotto.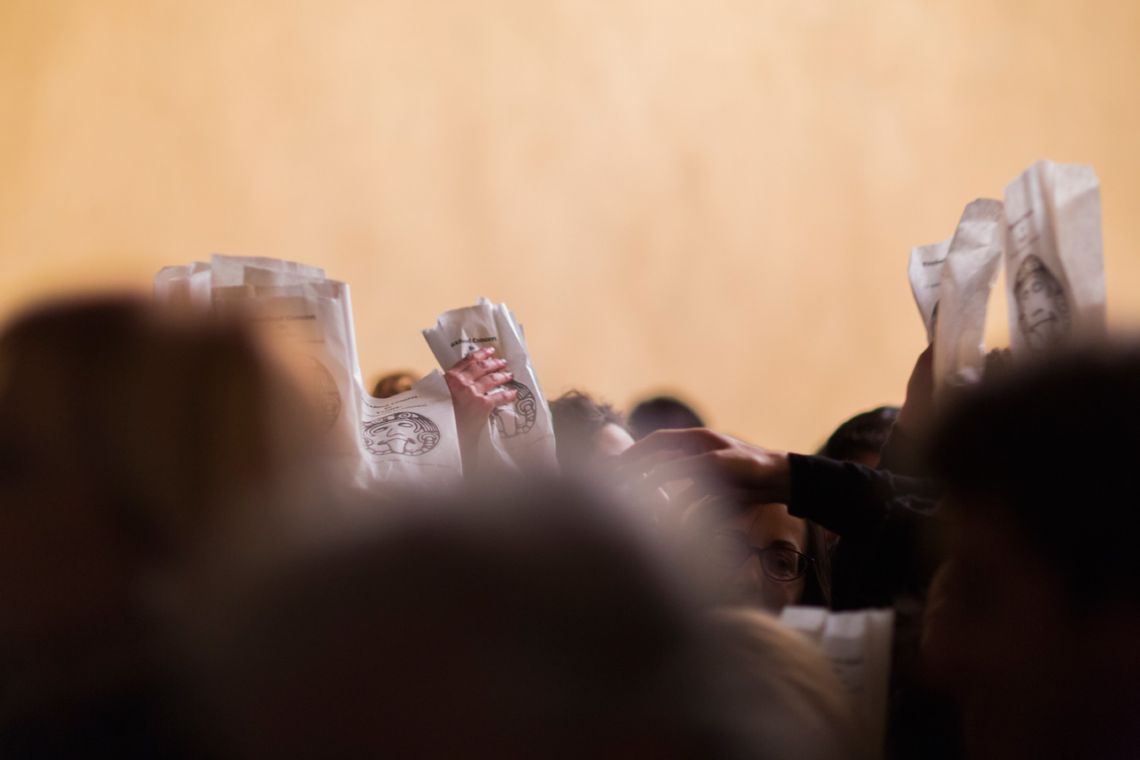 Gianni Emilio Simonetti, Fluxfood Concert In Venice (A multitasking performance). Venice International Performance Art Week (2014). Photograph by Monika Sobczak.
Born in Rome, lives on the Lake Maggiore. Italian member of the "Fluxus Circus" and a founding member of the Accademia degli Affamati. He has been teaching for several years and is a performer for pleasure. He deals with the expression of psychopathology in a clinical setting.
At the VENICE INTERNATIONAL PERFORMANCE ART WEEK 2014, Gianni Emilio Simonetti cooks, with a little help from his friends and presented by Fondazione Bonotto, the fluxevent Fluxfood Concert In Venice. (A multitasking performance). An acoustic space-food with music, sound bodies, reverberations, mixes, digital connections, accumulations of Erik Satie, John Cage, Ay-o, George Brecht, Philip Corner, Al Hansen, Robert Filliou, Dick Higgins, Alison Knowles, Takehisa Kosugi, Shigeko Kubota, Joe Jones, George Maciunas, Walter Marchetti, Nam June Paik, Ben Patterson, Dieter Roth, Tomas Schmit, Mieko Shiomi, Litsa Spathi, Ben Vautier, Robert Watts, Emmett Williams, La Monte Young.
Curated by Gianni Emilio Simonetti and Fondazione Bonotto.
+ LIVE PERFORMANCE