Andrigo & Aliprandi
Live performance vacuum (2013)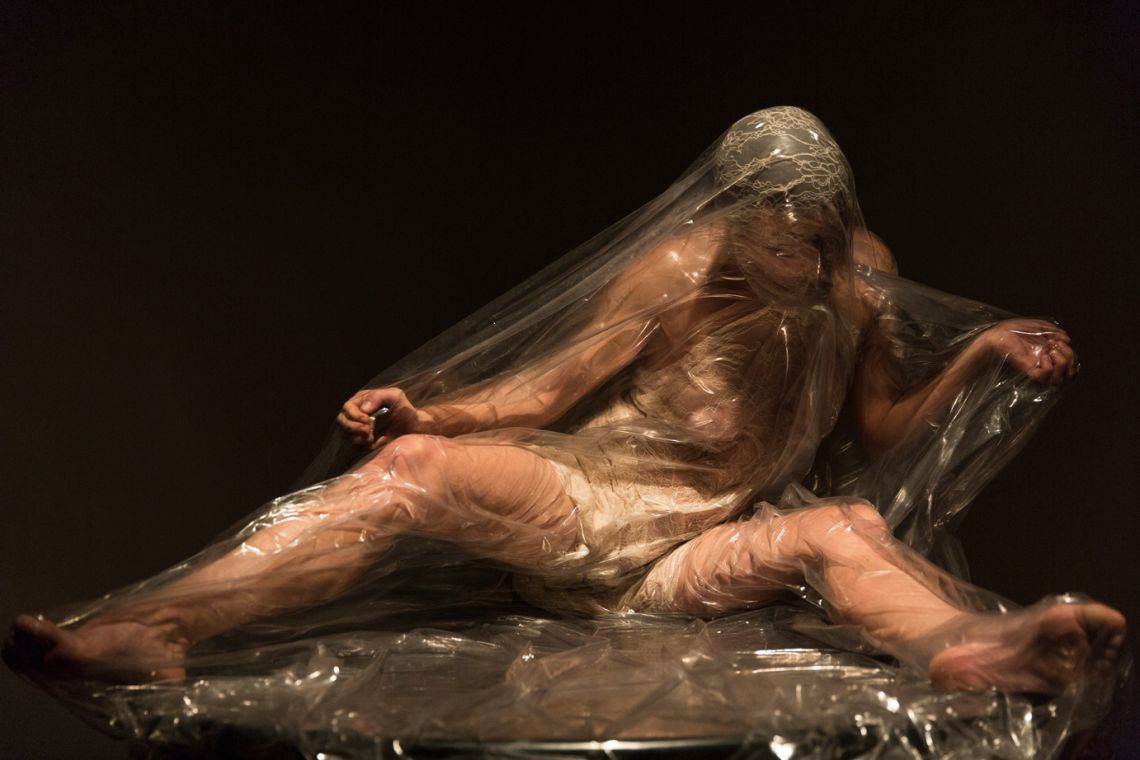 Andrigo & Aliprandi, vacuum. Venice International Performance Art Week 2014. Photograph by Monika Sobczak.
Live and work in Mestre-Venice, Italy. Dancer and performer Marianna Andrigo and artist Aldo Aliprandi have been collaborating since 2009, combining their interest in movement, sound, video, site-specific performances and installations. Their works have been presented internationally. In 2010, they conceived the vertical dance project vertical waves. Since 2012 they are the directors of C32 performingartworkspace at Forte Marghera-Venice, producing performing arts on Venetian territory and hosting international programs of artist-in-residence.
At the VENICE INTERNATIONAL PERFORMANCE ART WEEK 2014, Andrigo & Aliprandi present the live performance vacuum, a constricted living image, in which the space of action is reduced to transforming the body into the only place possible, creating a microcosm where the flow of blood and breath resonate.
+ LIVE PERFORMANCE