Andrea Hackl
Live performance and installation Layers of Now (2014) in collaboration with ANDY KEEP.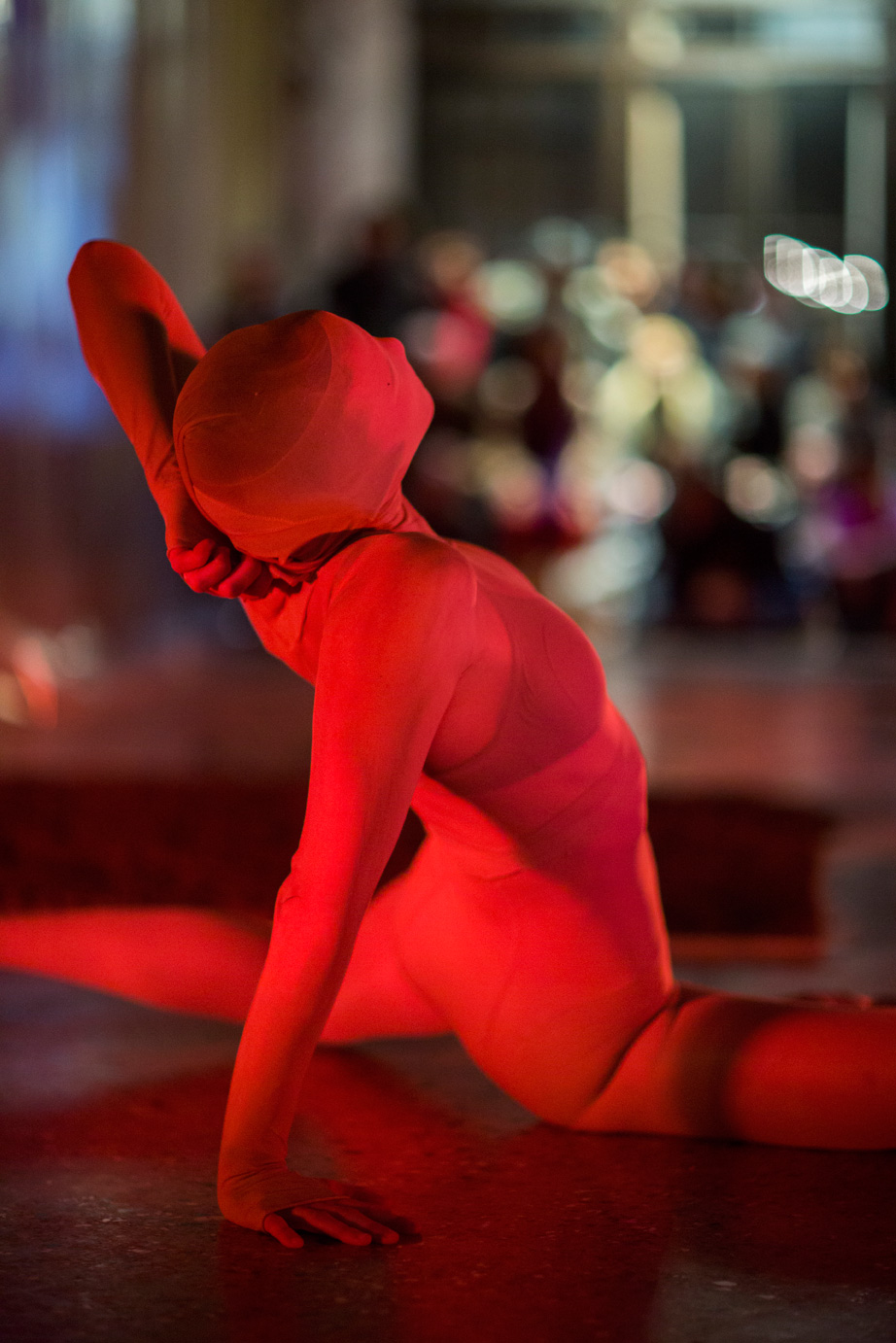 Andrea Hackl, Layers of Now. Venice International Performance Art Week (2014). Photograph by Monika Sobczak.
Born in Austria. Based in Amsterdam.
Freelance choreographer, dancer and video artist, Andrea Hackl has worked with various companies across Europe including Emanuel Gat Dance, United-C, Suzy Blok & Fabian Chyle. She has presented her performances and installations at conferences and festivals in and outside of Europe. Her work is enriched by methods of energetic and somatic work, and generally aims to be an immersive experience for the spectator. She invites her audience to reconnect to an essential level of being, to access a space where borders blur and, eventually, disappear. Hackl is inspired by cross-pollination and creative interdisciplinary work, by seeing different fields nurture one another. She believes that to create change and transformation we need to reach, touch and move others, we need to create wonder and inspiration.
At the VENICE INTERNATIONAL PERFORMANCE ART WEEK 2014, Hackl presents the new live performance Layers of Now in collaboration with Andy Keep, a performance installation investigating shadows, archetypes and the psyche. Diving through the layers of our perception reflected within space, the piece is inspired by rituals and the dream dimension.
+ LIVE PERFORMANCE
Kindly supported by FORUM AUSTRIACO DI CULTURA.