Suka Off
tranSfera (2012), live multimedia performance and photography exhibition.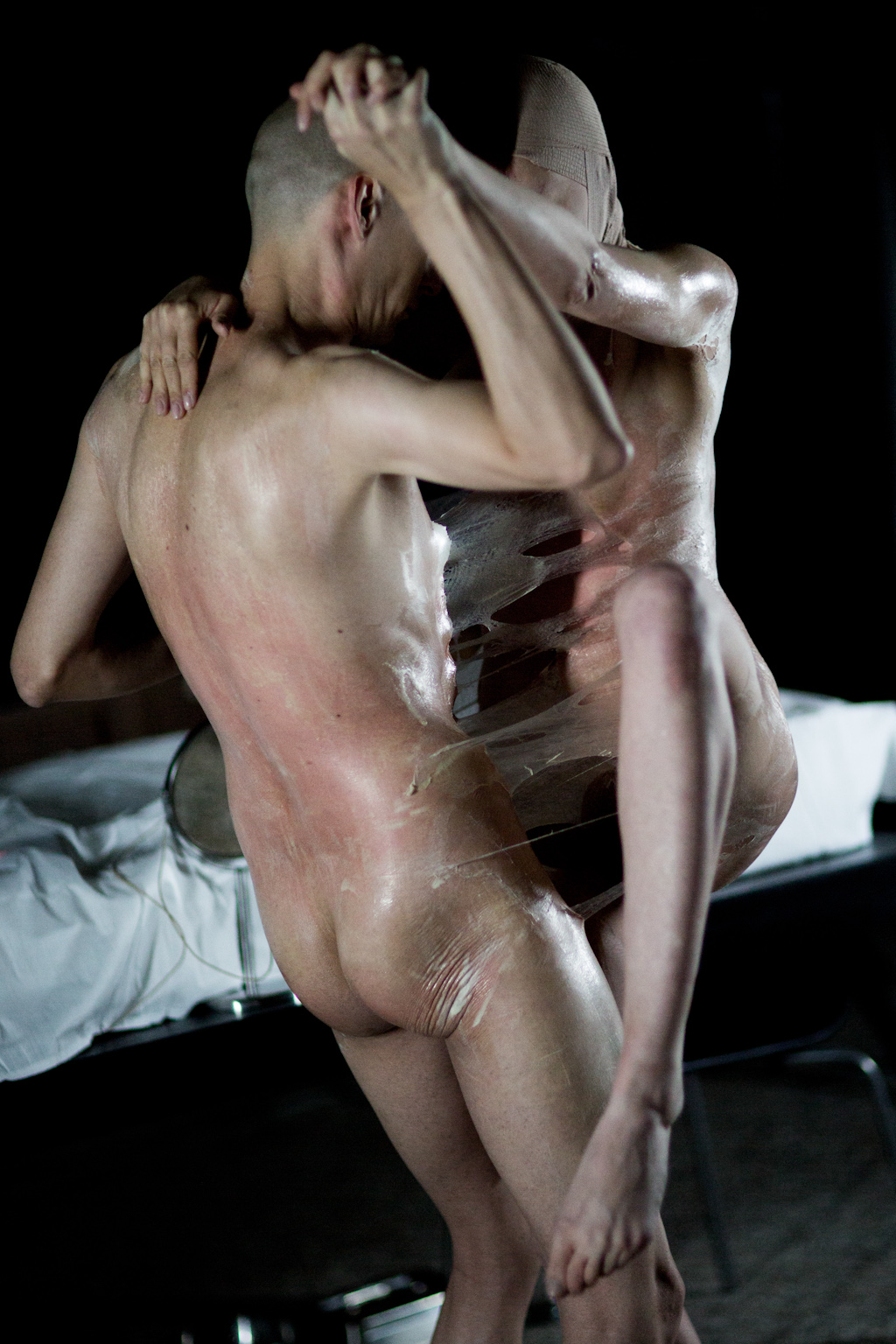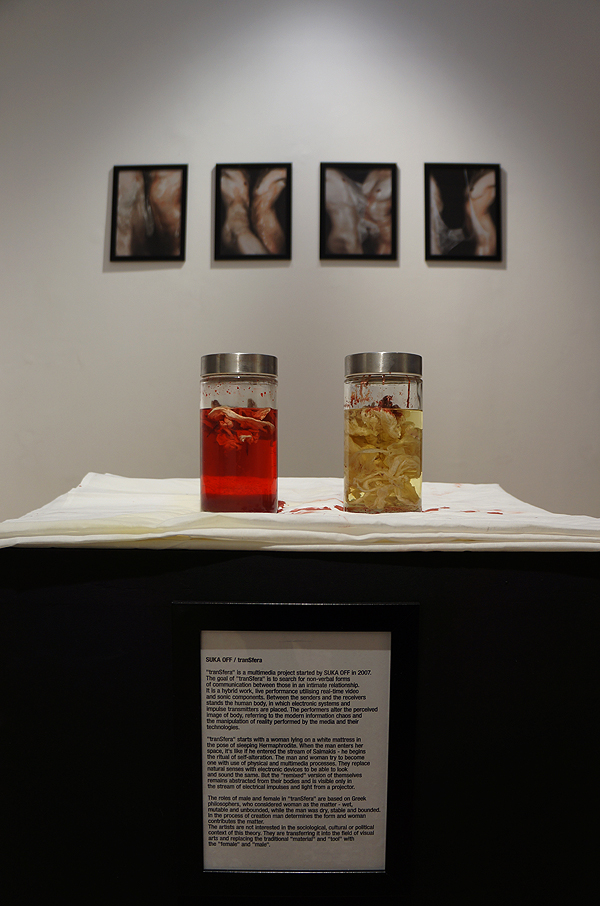 Suka Off, tranSfera (2012), live multimedia performance, and photography exhibition at the VENICE INTERNATIONAL PERFORMANCE ART WEEK 2012. Images © Monika Sobzcak.
SUKA OFF is a Poland based artist collective working in performance art, visual theatre, club action, installation, photography, video and music visuals. It was founded 1995 by Piotr Wegryzynski (visual artist and performer) and Sylvia Laibjg (classical philologist and performer). Recurring themes in SUKA OFF's works are human carnality in all its biological and physiological aspects, attempting to redefine gender by blurring the individual attributes culturally arrogated to the male and female. Through synthetic fluids, sophisticated electronic devises and solid substances, they search to investigate the mechanisms of human nature, the virus of violence and fear, following a postindustrial aesthetics through the clash between human body and unnatural elements.
At the VENICE INTERNATIONAL PERFORMANCE ART WEEK 2012, SUKA OFF present a photography exhibition and the live multimedia performance tranSfera. Searching for non-verbal forms of communication between those in an intimate relationship, tranSfera is a hybrid work, a live performance using real-time video and sonic components. Between the senders and the receivers stands the human body, in which electronic systems and impulse transmitters are placed. SUKA OFF alter the perceived image of the bodies, referring so to the modern informational chaos and manipulation of reality performed by media and their technologies.
Courtesy of the artist.
www.sukaoff.com
+ LIVE PERFORMANCE
Participation kindly supported by ADAM MICKIEWICZ INSTITUTE