David Dalla Venezia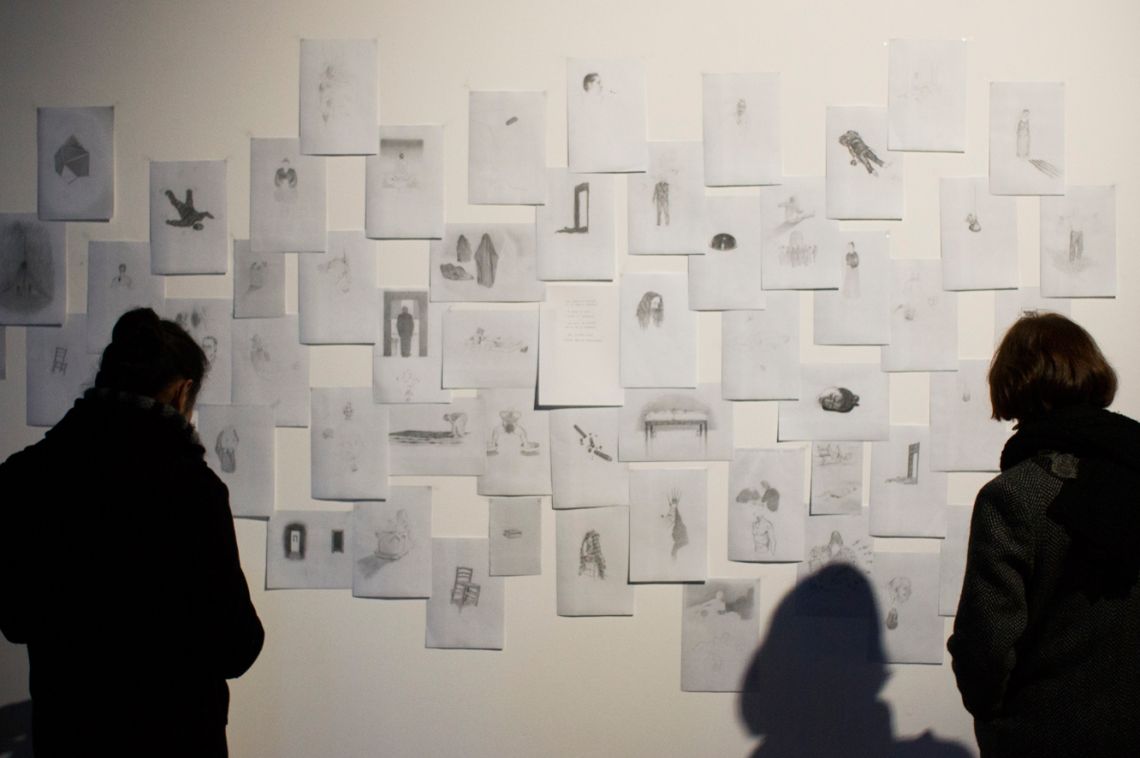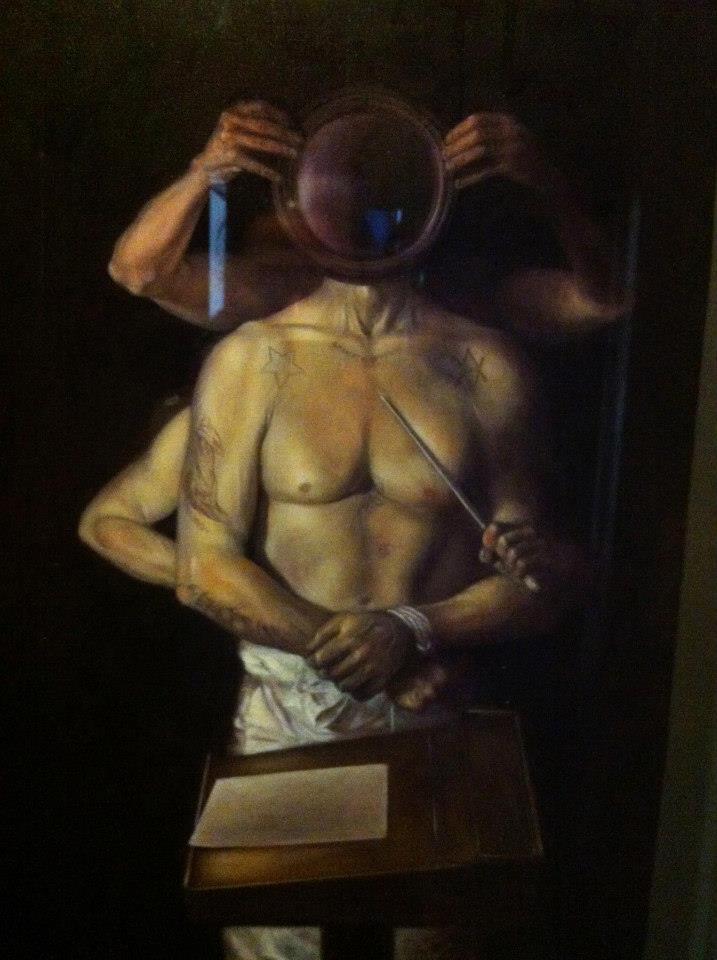 David Dalla Venezia, Ades (In fieri) (2012), oil on canvas, and Live drawings at the VENICE INTERNATIONAL PERFORMANCE ART WEEK 2012.
Born 1965 in Cannes (France). Lives and works in Venice (Italy). Venetian painter David Dalla Venezia assists the live performances during the VENICE INTERNATIONAL PERFORMANCE ART WEEK, and realizes drawings directly from the actions.
His figurative paintings depict what could be seen as performative moments: what for Dalla Venezia are notions of reflection on contemporary man, could actually be a concrete piece of performance in oil on canvas. Depicting the human body, Dalla Venezia places it in a context of space, objects and action. His paintings are of a limitness compositional energy, subjecting a pitiless reflection about identity. He offers an image 'other but concrete' of a quasi-perfection in constant movement, an ineffable something that allows the spirit to detach itself from the apparent viscosity of that which shows itself as 'discouraging bourgeois stability'. The juxtapositioning of objects, the vision of a world that stands just beyond the threshold of physical truth, the exploration of the inner, unconscious, imagined, life through elements that are a familiar or of common use: their solidity, their separation in the space that is assigned to them on the canvas, the secret confrontation or dialogue that can take place between the various elements is not only an index of an attention to the simplicity of ordinary data, but also the verification of the style that leans heavily and with elegance on the most hidden state of being.
Courtesy of the artist.
www.daviddallavenezia.com
+ LIVE DRAWINGS