BBB Johannes Deimling
Greatest Hits, DVD compilation.
Blanc #9 (2012) and Memorial for Deceased Performance Artists (2012), live performance projects.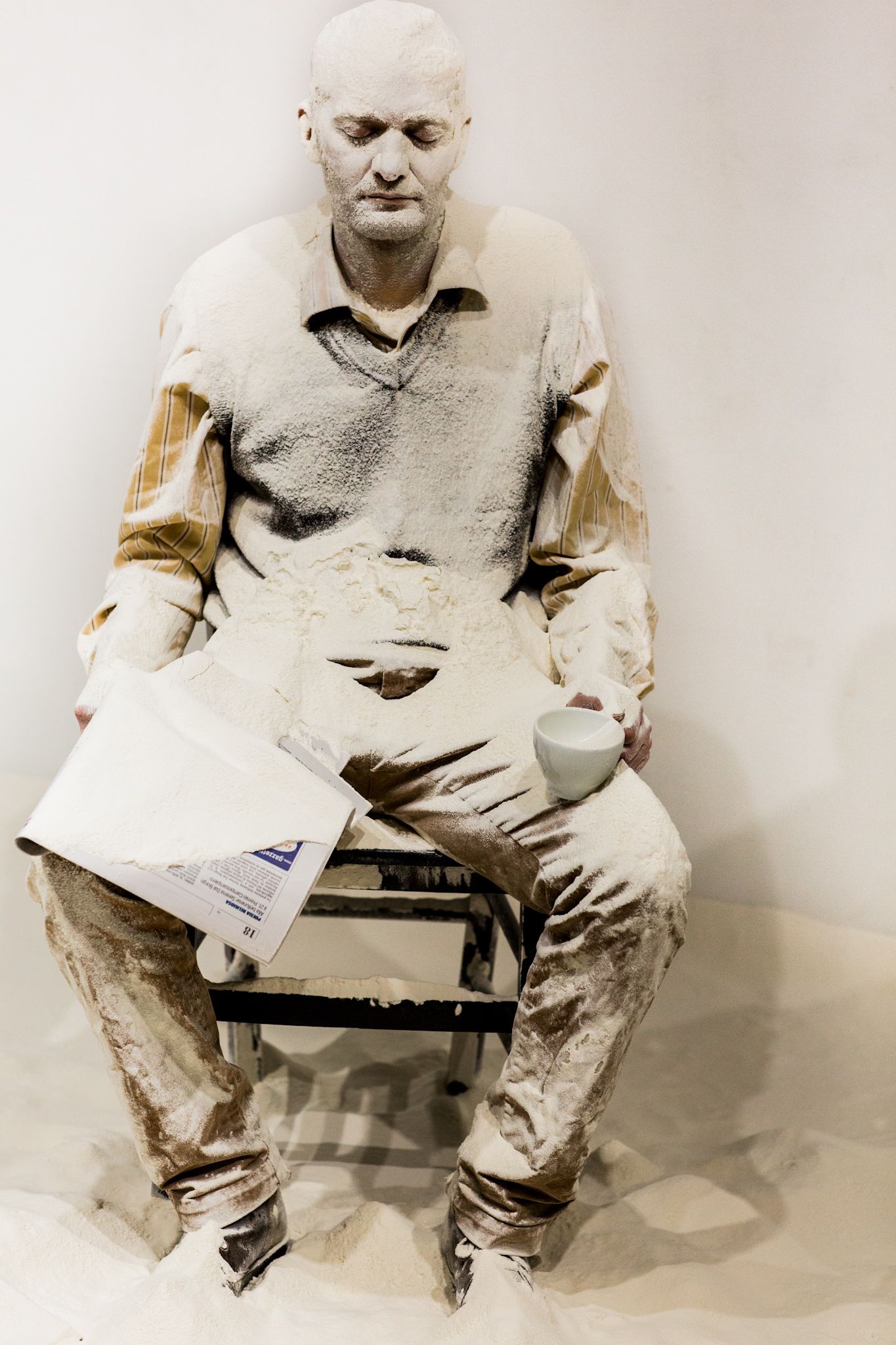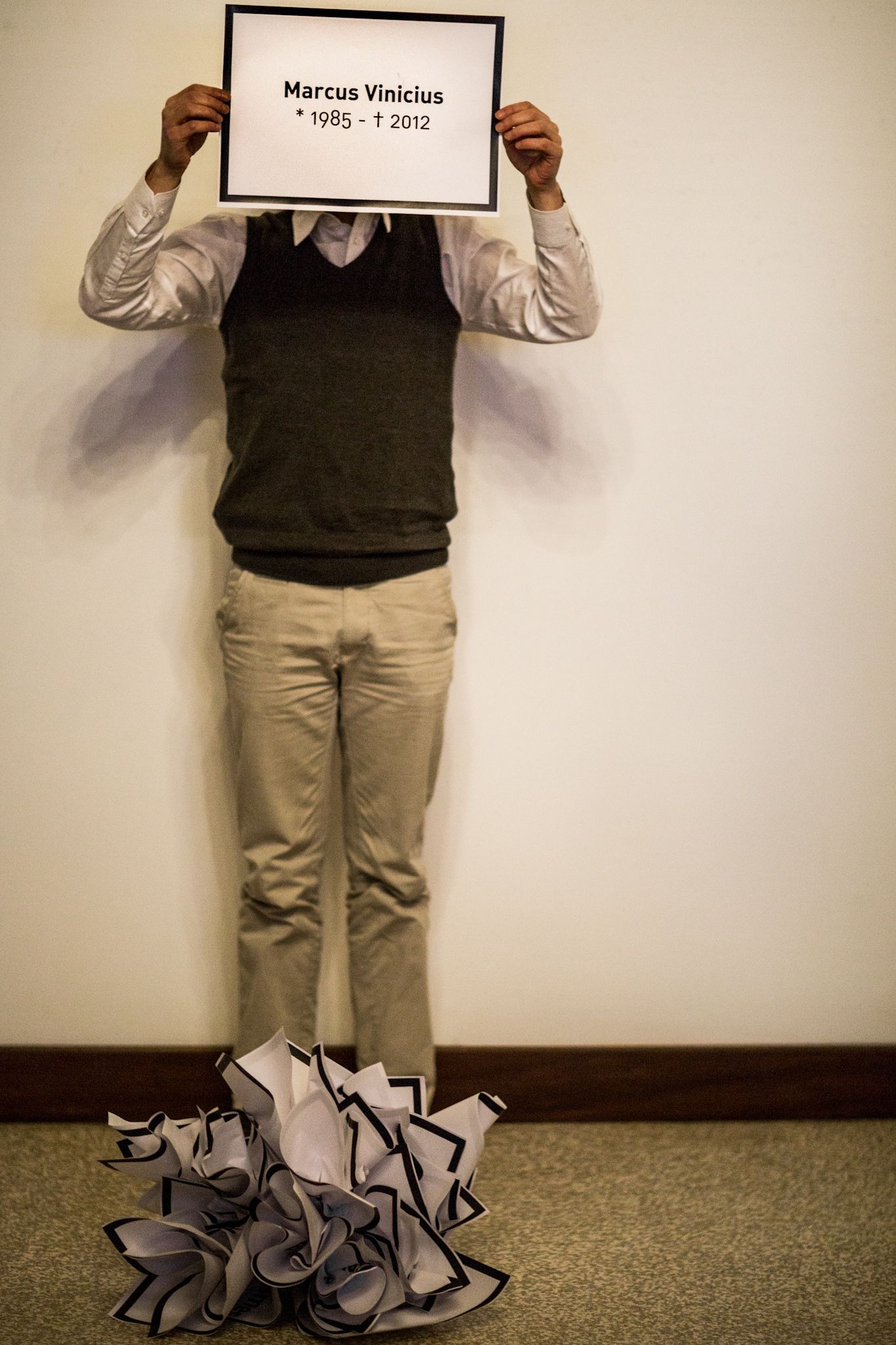 Live performance project
Blanc #9 and Memorial for Deceased Performance Artists.
Images © Monika Sobczak
Born 1969 in Andernach (Germany). Lives and works in Fredrikstad (Norway).
BBB has worked since 1988 as an artist in the fields of performance art, video, object, installation, drawing and music. He became internationally renowned especially with his performative works. Under the term "Agierte Bilder" - Acted, or Living Images, Deimling creates images within a pictorial aspect, conceptualizing an image of our society, which shows itself full of contradictions: sentimental, stupid and bad, but also affectionate, creative and cooperative. He observes the world from his characterized point of view, and a temporary image remains in the memory of the viewer. Deimling's living images show a nearly sliding transition between what is ordinary and what is art. The combination of performance art and pedagogics is for Deimling an interesting field of work, because the existing intersections of everyday life, the arts and the society can help to understand complex situations, structures and theories. He is founder, director and professor of the PAS Performance Art Studies research program, as well as professor at the Norwegian Theatre Academy.
At the VENICE INTERNATIONAL PERFORMANCE ART WEEK, Deimling presents Greatest Hits, DVD compilation in exhibition, as well as the live performance project Blanc #9 and Memorial for Deceased Performance Artists. He contributes with an essay to the catalogue and presents PAS | Performance Art Studies - Follow the bird.
Courtesy the artist.
www.bbbjohannesdeimling.de
+ LIVE PERFORMANCE
Participation kindly supported by NORWEGIAN THEATRE ACADEMY and PAS PERFORMANCE ART STUDIES