Thanassis Chondros & Alexandra Katsiani
Selected video documentation. Courtesy the artists.
As part of the co-curated section THE DREAM OF ANTIGONE :: Performance Art In Greece Between The Seventies And Today by Francesco Kiais | G.A.P. Gathering Around Performance, in a supportive collaboration with SMCA State Museum of Contemporary Art, Thessaloniki.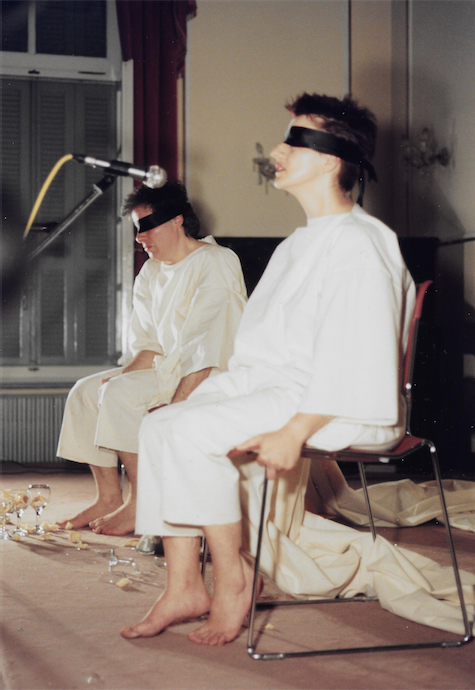 Thanassis Chondros & Alexandra Katsiani, Asylum of Innocents (1995). Courtesy the artists.
Thanassis Chondros and Alexandra Katsiani are a couple in life and art. Their artistic activity ranges from experimental music, to immaterial forms of art based on time. They intentionally develop their work outside of traditional mechanisms of localization and fruition of art, giving weight to a wider and shared sense of it. Through their performances they generate a logical shift in the flow of everyday life, causing a kind of "poetic deviation". In 2004 they declared the end of their artistic activity.
The VENICE INTERNATIONAL PERFORMANCE ART WEEK 2016 presents a video documentation of the duo's performance work.