Study Movie Room
Louisiana Museum of Modern Art (Humlebæk, DK) presents:
• "ADVICE TO THE YOUNG" with Marina Abramović, Laurie Anderson, David Byrne, Jake and Dinos Chapman, Olafur Eliasson, William Kentridge, Patti Smith and Wim Wenders.
Watch, listen and soak in the words of 8 prominent artists, who have strong and diverse thoughts on what constitutes insightful advice to young artists. Serbian performance artist Marina Abramović feels that it is essential to be ready to fail. South African artist William Kentridge believes that good advice has more to do with the interaction between the person giving it and the person receiving it. Rock singer and poet Patti Smith shares the advice that writer William S. Burroughs once gave her: to build and protect your name by producing good work, and eventually the name will become its own currency. American singer David Byrne emphasizes the importance of not undervaluing your own artistic satisfaction. German film director Wim Wenders stresses that you have to do what no one else can do better than you. Danish-Icelandic artist Olafur Eliasson recommends that you are sensitive to your surroundings - and British artists Dinos and Jake Chapman cut to the bone.
• "ART IS" with Marina Abramović, John Baldessari, Sophie Calle, Joan Jonas, Pipilotti Rist, Patti Smith and Bill Viola.
Louisiana Channel. Exhibition view of the video Advice To The Young (with Patti Smith) at the III Venice International Performance Art Week 2016. Photograph by VestAndPage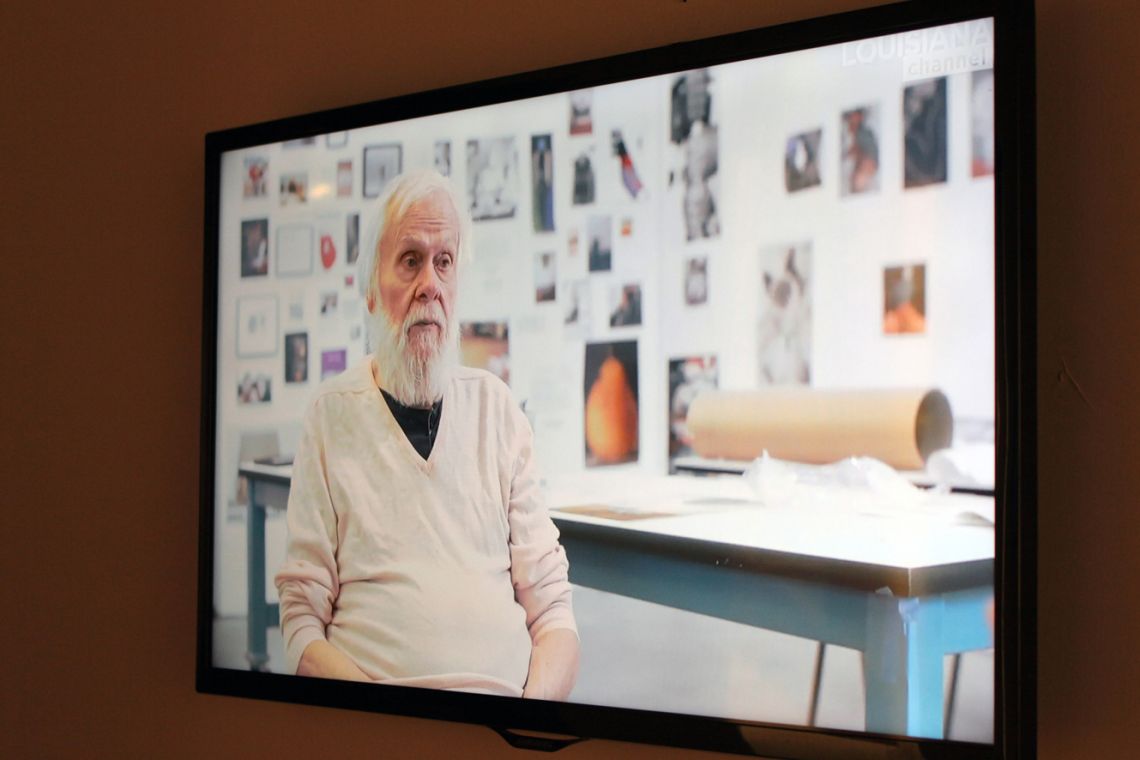 Louisiana Channel. Exhibition view of the video Art Is (with John Baldessari) at the III Venice International Performance Art Week 2016. Photograph by VestAndPage
Re:Voir (Paris, FR) presents:
• "FLUXFILM ANTHOLOGY" with Nam June Paik, Dick Higgins, Chieko Shiomi, John Cavanaugh, James Riddle, George Brecht, Robert Watts, Yoko Ono, Pieter Vanderbeck, Joe Jones, Erik Andersen, George Maciunas, Jeff Perkins, Wolf Vostell, Albert Fine, George Landow, Paul Sharits, John Cale, Peter Kennedy, Mike Parr and Ben Vautier.
1962-1970, 120 min, b&w and color, sound. Dating from the sixties and compiled by George Maciunas (1931-1978, founder of Fluxus), Fluxfilm Anthology is a document consisting of 37 short films ranging from 10 seconds to 10 minutes in length. These films (some of which were meant to be screened as continuous loops) were shown as part of the events and happenings of the New York avant-garde. Made by the artists ranging from Nam June Paik and Wolf Vostell to Yoko Ono, they celebrate the ephemeral humor of the Fluxus movement.
"ANA MENDIETA, NATURE INSIDE" by Raquel Cecilia
In the Study Movie Room will further be presented Ana Mendieta, Nature Inside (2015), the intimate documentary short by Ana Mendieta's niece Raquel Cecilia, in which Mendieta narrates as corresponding images of her work in both still and moving images highlight her themes and the meanings behind her work. Raquel Cecilia, Ana Mendieta's niece, is the Film Archivist and Administrative Assistant for The Estate of Ana Mendieta Collection and shepherded the recent transfer of Mendieta's entire body of filmworks to digital media. Raquel Cecilia has been making films for more than twenty years as a producer, director, editor, and writer. Her features and short films have screened in festivals worldwide. She is currently completing a feature-length documentary titled, Ana Mendieta, Rebel by Nature, about the life and art of Ana Mendieta.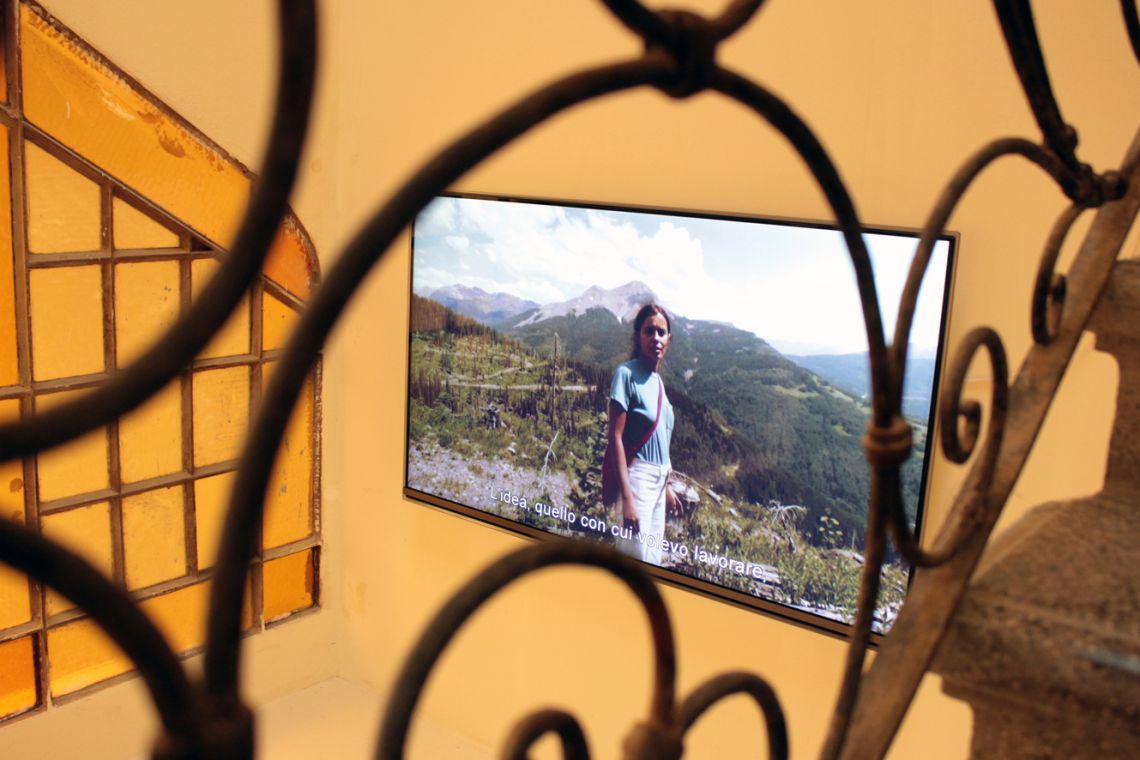 Raquel Cecilia. Exhibition view of the documentary Ana Mendieta, Nature Inside (2015) at the III Venice International Performance Art Week 2016. Photograph by VestAndPage