Ria Hartley
Video The Representational Body (2016). Courtesy the artist.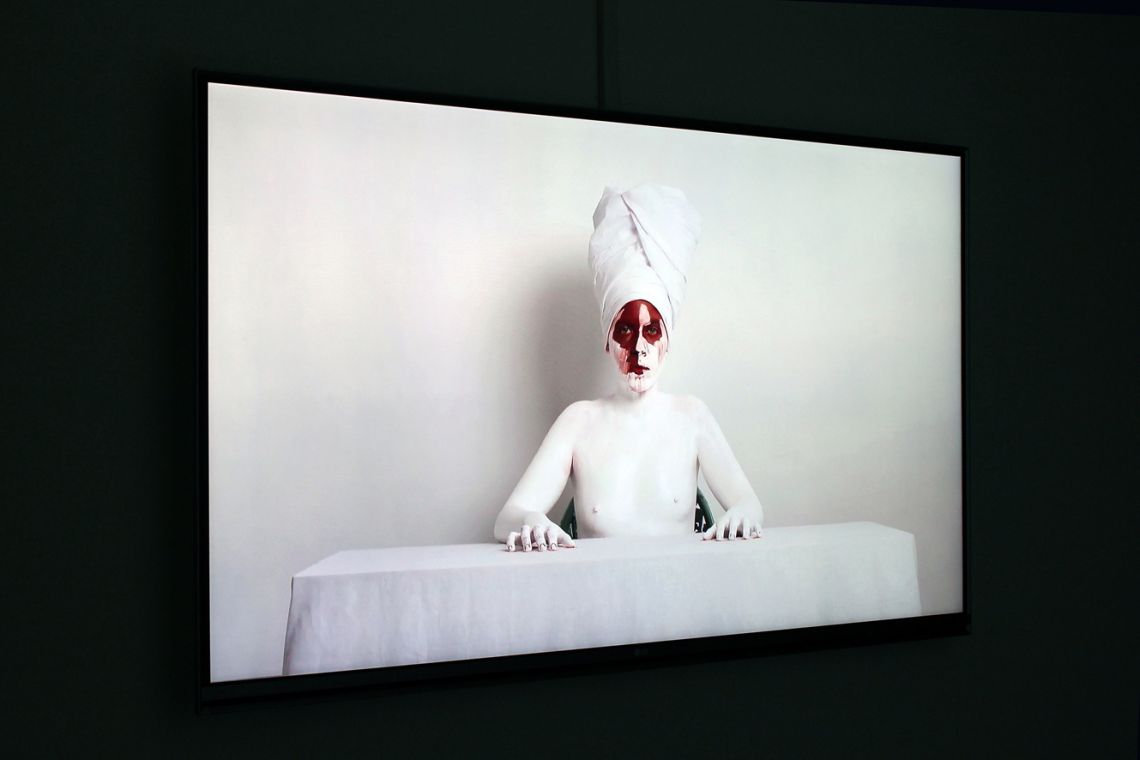 Ria Hartley. Exhibition view of the video The Representational Body (2016) at the III Venice International Performance Art Week 2016. Image © VestAndPage
Ria Jade Hartley (born 1983) is a performance artist, researcher and educator based in Bristol. Her work has taken forms as devised theatre, site-specific and durational performance, installation, video, photography, one-to-one performance and socio-political art. Hartley's practice pays attention to memory, identity, human relationships, and shared narratives. It often invites participation and exchange between herself and her audiences, seeking to blur the relationship between space and situation in order to open new grounds for thought and exchange.
The VENICE INTERNATIONAL PERFORMANCE ART WEEK 2016 presents The Representational Body (2016), a work thatconsists of a series of images and video in which Hartley explore visual modes of reconstructing the body, interpreting notions of one's ancestry, mythology and ritual.
Presented with the kind support of the BRITISH COUNCIL.