ORLAN
Live work presentation | Lecture and video Omnipresence (1993); Carnal Art Manifesto (print). Courtesy the artist.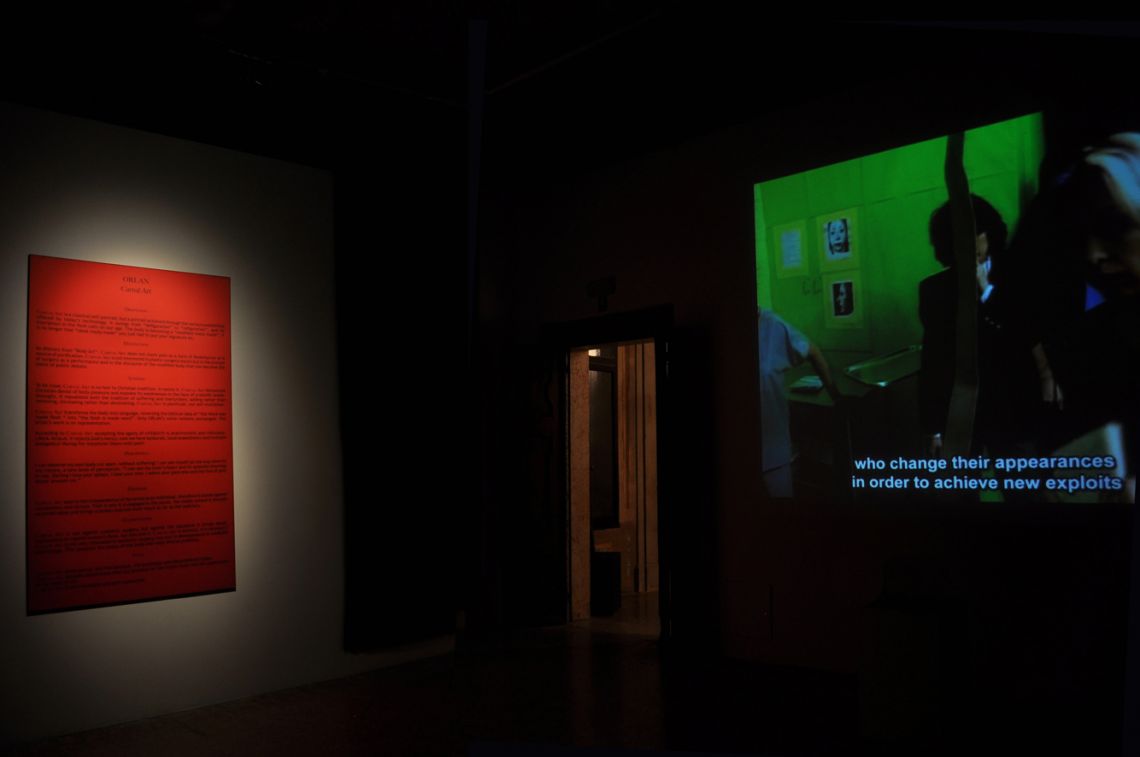 ORLAN. Exhibition view of the Carnal Art Manifesto and the video Omnipresence (1993) at the III Venice International Performance Art Week 2016. Image © We Exhibit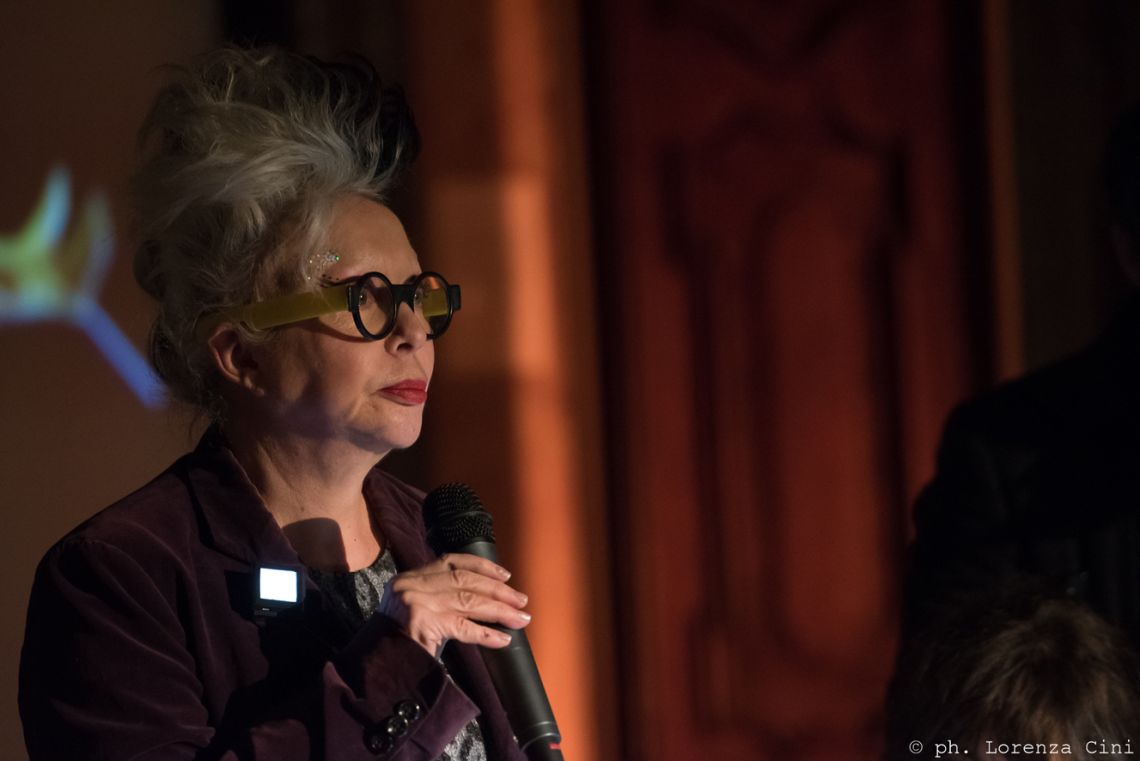 ORLAN presenting her work at the III Venice International Performance Art Week 2016. Image © Lorenza Cini
ORLAN (born in Saint-Etienne, FR) creates sculptures, photographs, performances, videos, videogames and augmented reality, using scientific and medical techniques like surgery and biogenetic. Those are only mediums, for the idea prevails and the materiality pursues. Renown as on of the major figure of the body art and "carnal art" (term she coined in her 1989 manifesto), since her seminal series of MesuRAGEs (started in 1976), ORLAN has made of her own body the raw material, the visual support of her work, and le milieu as "public debate". Her iconic surgery-performances series (i.e. for the project The Reincarnation of Saint-ORLAN or Images New Images, 1990-1993) and Self-Hybridisations series (digital photography, started in 1994) are indicative of a re-constructional artistic process that conjures a particular event produced by the transgressive meshing of heterogeneous elements confronted with the finitude given by the unfolding of time (Gill, 2000). ORLAN's poetics disrupts conventions and ready-made thinking for her innovative, subversive positions and commitment to liberty. Mixed often with humor, parody, even the grotesque, her provocative approach to art shakes up the pre-established codes by changing constantly and radically the data, contrasting the natural, social and political determinism and domination in all its forms: male supremacy, religion, cultural segregation and racism.
At the VENICE INTERNATIONAL PERFORMANCE ART WEEK 2016, ORLAN introduces to the audience her seminal Carnal Art Manifesto work, to then highlight her work on exhibition Omnipresence (1993), in which she underwent the Seventh Surgery-Performance. The artist has stated: "My work is a struggle against the innate, the inexorable, the programmed, Nature, DNA (which is our direct rival as far as artists of representation are concerned), and God!" In her Carnal Art Manifesto, ORLAN further writes: "I can observe my body cut open, without suffering! ... I see myself all the way down to my entrails; a new mirror stage ... I can see to the heart of my lover; his splendid design has nothing to do with sickly sentimentalities ... Darling, I love your spleen; I love your liver; I adore your pancreas, and the line of your femur excites me."
+ LIVE WORK PRESENTATION
Presented with the kind support of INSTITUTE FRANCAIS ITALIA.