Mauro Sambo
Live performance and installation Conversation (a John Coltrane) (1997/2016)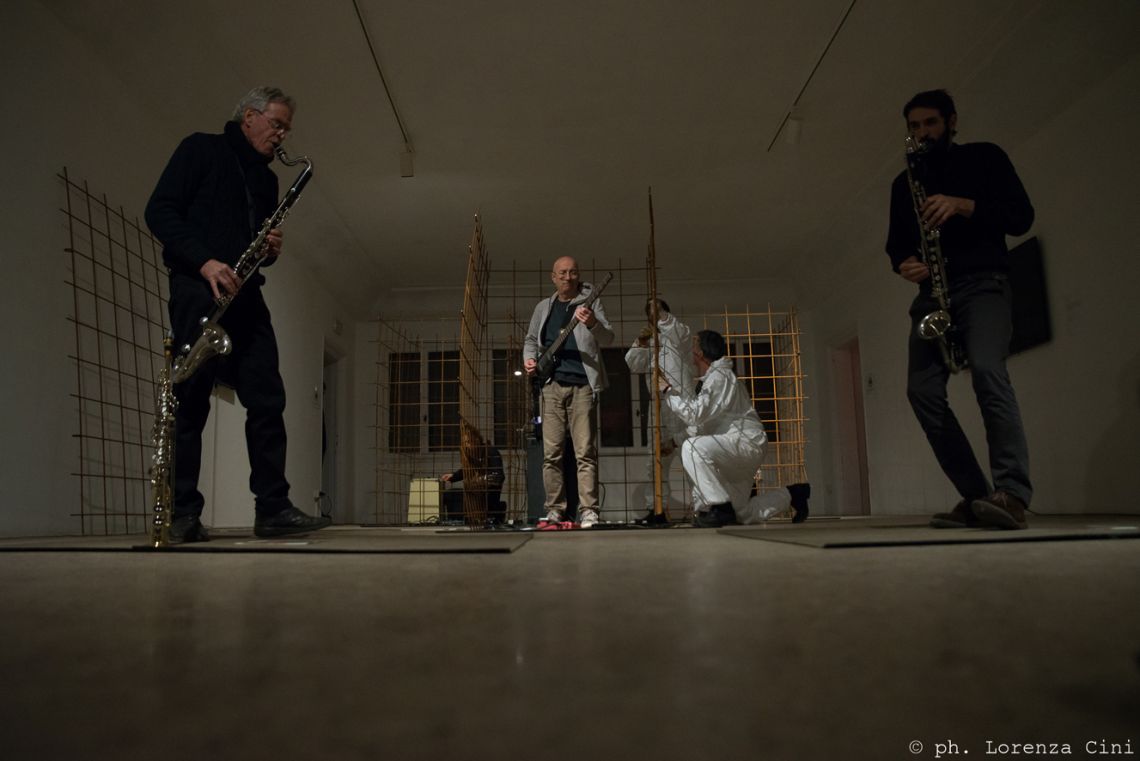 Mauro Sambo, Conversation (a John Coltrane). Performance at the III Venice International Performance Art Week 2016. Image © Lorenza Cini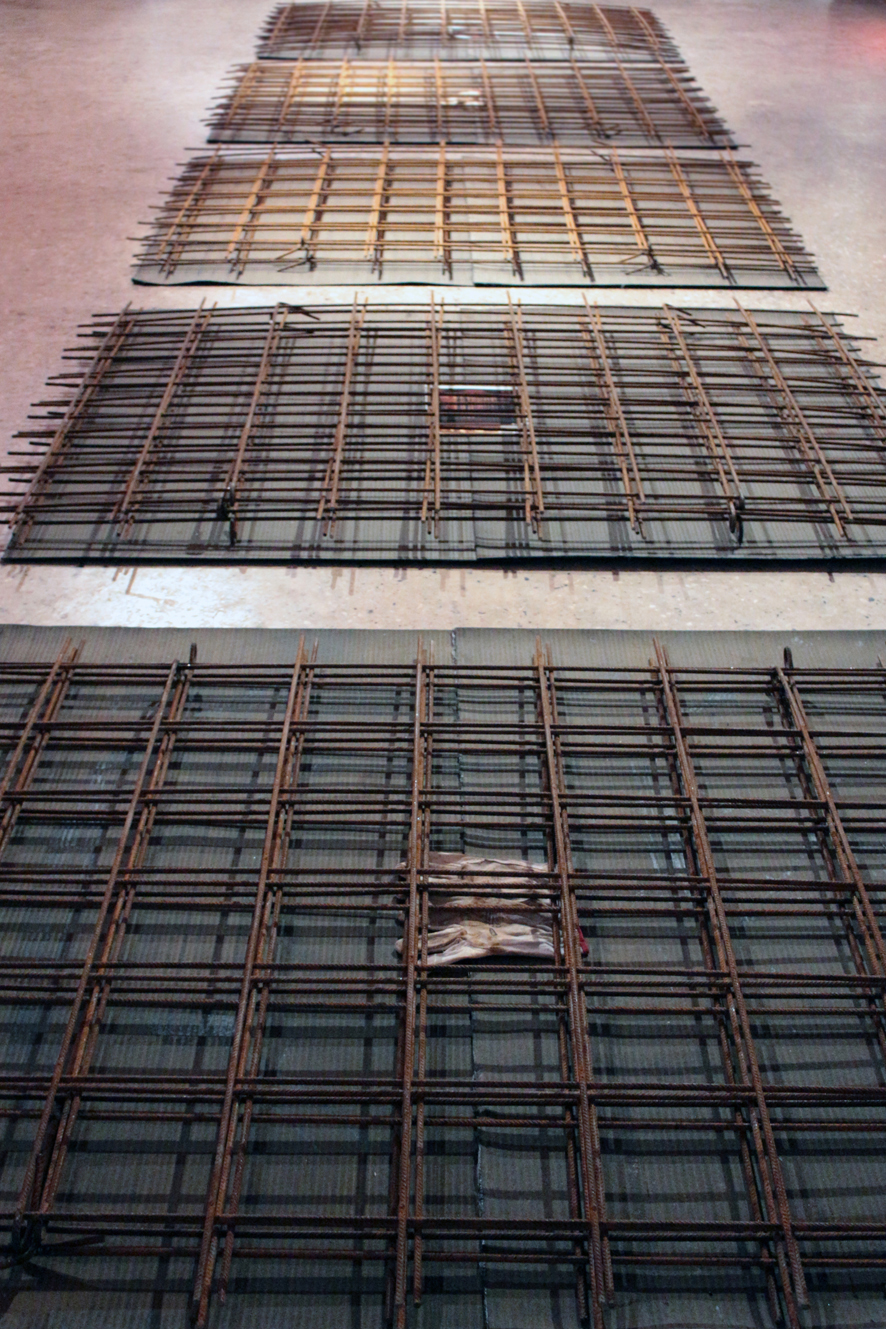 Mauro Sambo. Detail of the exhibition view of the installation Conversation (a John Coltrane) (1997/2016) at the III Venice International Performance Art Week 2016. Image © VestAndPage
Italian artist Mauro Sambo (born 1954 in Venice) straddles the fine lines that separate music, sculpture, drawing, installations and live performances. He plays wind instruments, hits skins, tortures his double bass, and is interested in playing and manipulating electronic instruments. He has released several albums, in some he plays alone, in others he collaborates with musicians from all around the world.
At the VENICE INTERNATIONAL PERFORMANCE ART WEEK 2016, Sambo presents the installation and live performance Conversation (a John Coltrane) (1997). Five musicians improvise in an intuitive conversation while metal cages are being built around them.
With: Matilde Sambo - Electric guitar | Furio Ganz - Percussion | Ignazio Lago - Electric bass | Alberto Collodel - Bass clarinet | Mauro Sambo - Bass clarinet, Soprano sax | Paolo Mazzon - First performer | Giorgio De Battisti - Second performer.
+ LIVE PERFORMANCE