Matej Stupica + Lenka Đorojević
Video of the performance Free Fall (2016). Curated by Aurora Fonda | Galleria A plus A.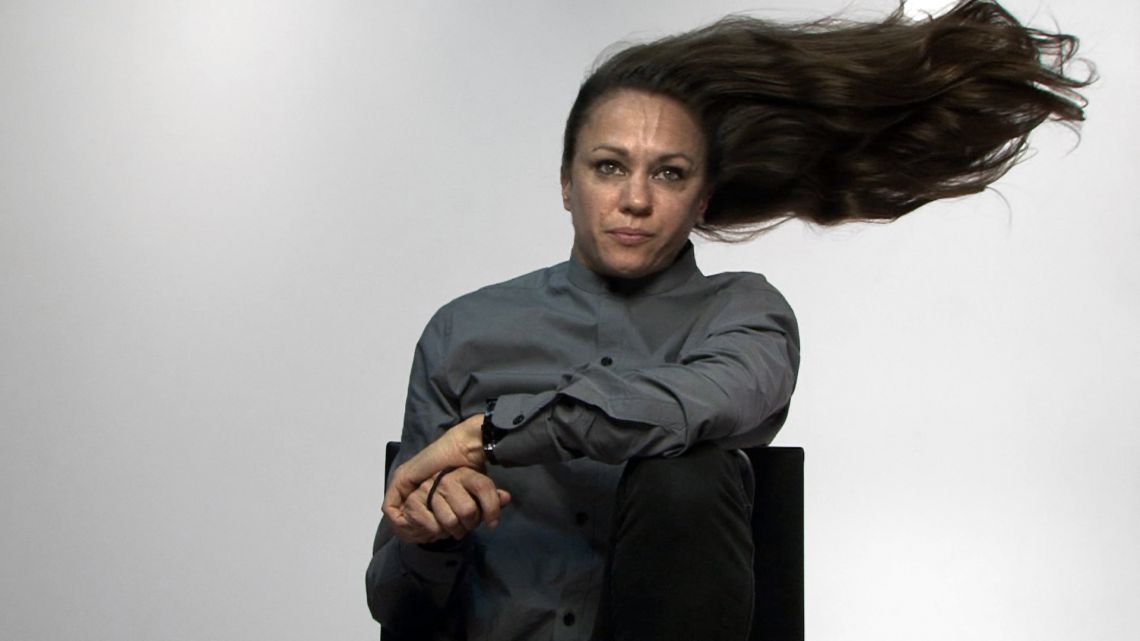 Matej Stupica & Lenka Đorojević, Free fall (2016). Video still frame. Courtesy the artists.
Matej Stupica is a Slovenian artist working in visual art, illustration and set design, combined with performative or sound elements. With irony he approaches social and political themes - or encloses the paradoxes in the media itself - questioning the enlightenment of modern societies. Lenka Đorojević and Matej Stupica's work is a crossover between visual and media art, theory, practice and contemporary philosophy concepts. Deriving from visual arts their artistic practice draw from scientific and artistic research on audiovisual perception to create installation ambiences, set designs and experiential environments and situations. As a duo, Đorojević and Stupica have been exhibiting since 2012.
The VENICE INTERNATIONAL PERFORMANCE ART WEEK 2016 shows the video of the performance Free Fall (2016), portraying two persons attempting to overcome the physical strain which their bodies are exposed to, carrying on with their everyday routines in mimicry of normality. They portray the total disjointedness and disfigurement of contemporary life as an act of defying gravity, or rather as life in a state of free fall which we pretend not to notice.