Martin O'Brien
Live performance It's Good to Breathe In (This Venice Air)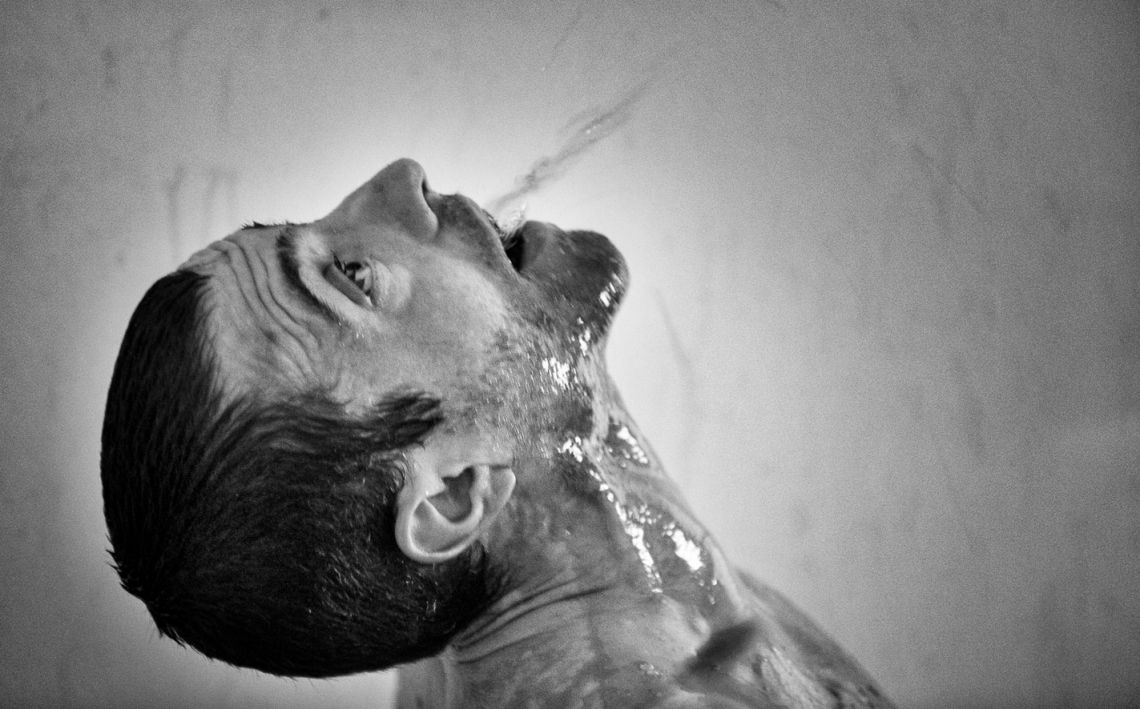 Martin O'Brien, It's Good To Breathe In (This Venice Air). Performance at the III Venice International Performance Art Week 2016. Image © Alexander Harbaugh
Martin O'Brien is a British artist whose performance work draws upon his experience of suffering from cystic fibrosis. His work is concerned with physical endurance, disgust, long durations and pain based practices in order to address a politics of the sick queer body and examine what it means to be born with a life threatening disease, politically and philosophically. He has performed throughout the UK, the US, Canada and Europe, both solo and in collaboration with the pioneering performance artist Sheree Rose.
At the VENICE INTERNATIONAL PERFORMANCE ART WEEK 2016, O'Brien presents the live performance It's Good to Breathe In (This Venice Air). Venice is the city of water. We need water to live but in water there is always the possibility of death. People often say that dying of cystic fibrosis feels like drowning. Martin says he's always been shit scared of this. This performance is part of Martin's ongoing series of works that respond to the specific locations in relation to his sick body. It's Good to Breathe In (This Venice Air) is an improvised performance with the 2008 B-movie Shark in Venice as the backdrop. Martin will use a series of objects and his body to explore water as a place of death, his own disease and the nature of human mortality. This will happen over the length of the film.
www.martinobrienperformance.com
+ LIVE DURATIONAL PERFORMANCE
Presented with the kind support of the BRITISH COUNCIL.