Marina Abramović
Videos Lips of Thomas (1975 - 2005) and Nude with Skeleton (2005); Courtesy the artist, LIMA and MAI.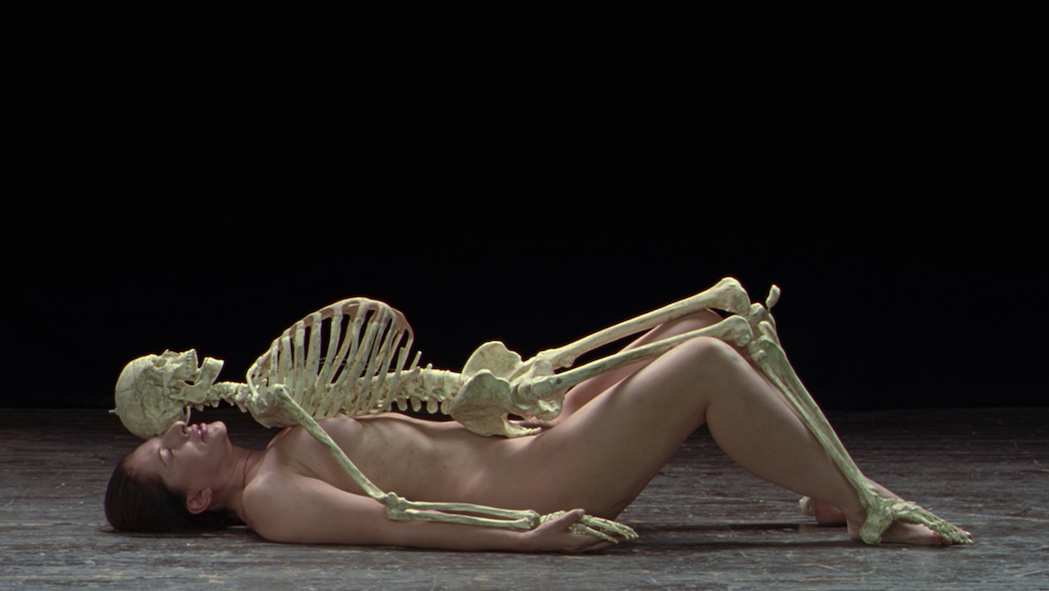 Marina Abramovic, Nude with Skeleton (2005). Still from the video. Courtesy the artist and LIMA.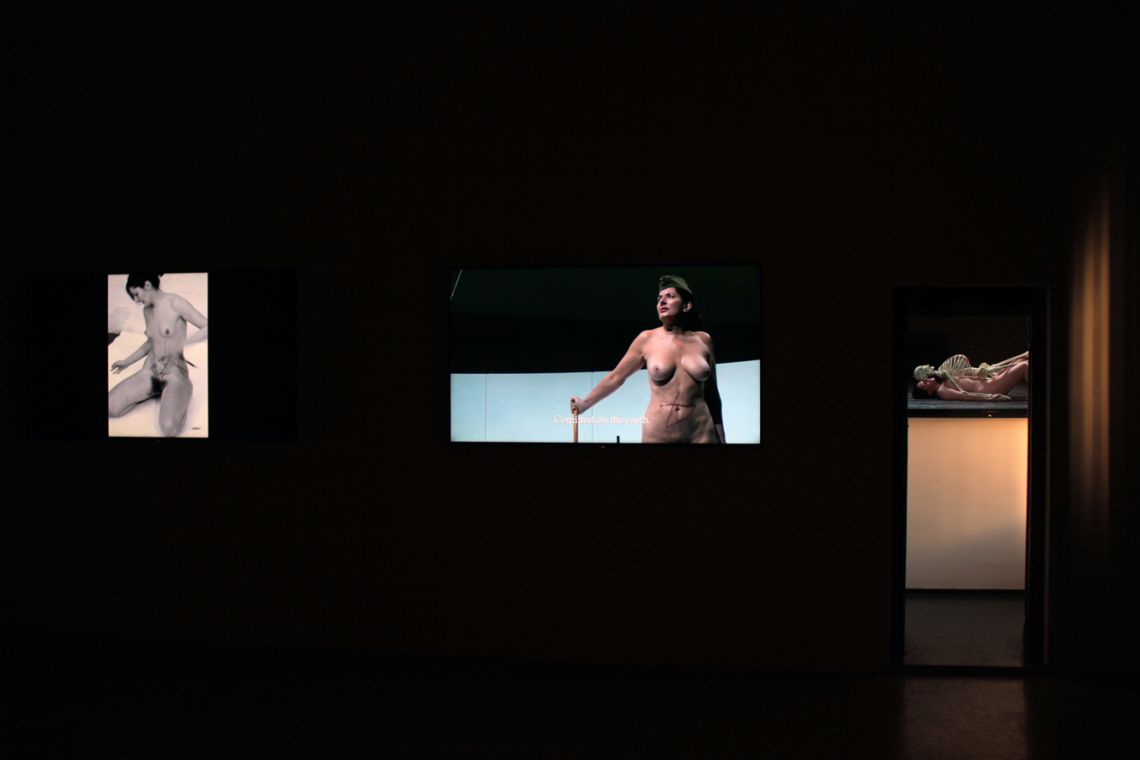 Marina Abramovic. Exhibition view at the III Venice International Performance Art Week 2016. Image © VestAndPage
Marina Abramović (born 1946 in Belgrade, RS) is a prolific pioneer performance artist working since four decades redefining what is art by transgressing physical limits, durational process and the possibilities of mind. In her works she invites, involves and challenges the audience to be part of the process of expanding consciousness and self-knowledge. A life dedicated to and lived through performance art, major museum exhibitions and the foundation of the MAI Marina Abramović Institute serving as the legacy of the artist, make her one the most dedicated and known performance artists of today.
The VENICE INTERNATIONAL PERFORMANCE ART WEEK 2016 presents the video performances Lips of Thomas and Nude with Skeleton:
Lips of Thomas (1975 - 2005) is a two-channel video installation consisting of the video documentation from Abramović's 1975 performance at the Krinzinger Gallery (Innsbruck), and the one later performed in 2005 in New York at the Guggenheim in New York. It refers to autobiographical aspects of her youth spent in the former Yugoslavia during the communist regime, various Christian themes and rituals of repentance. Abramović undertakes a range of actions that push her physical limits to an extreme and finally result in the transgression of bodily boundaries. This was not just to threaten the integrity of her body but, thus, destabilising the binary opposition between inside and outside, to question the distinction between public and performer.

In

Nude with Skeleton

(2005), a skeleton lays supine on top of Marina Abramović, who is nude. According to the artist, the human skeleton is a metaphorical representation of '...the last mirror we will all face', referring to death and temporality, which are recurring themes in Abramović's work. As she is 'animating' the skeleton, life and death are simultaneously made visible. This work shows a single, strong image presenting a serene unity between life and death.