Marcel Sparmann
Live performance Das Brot der Luft... eine leicht-sinnige Annäherung (2016)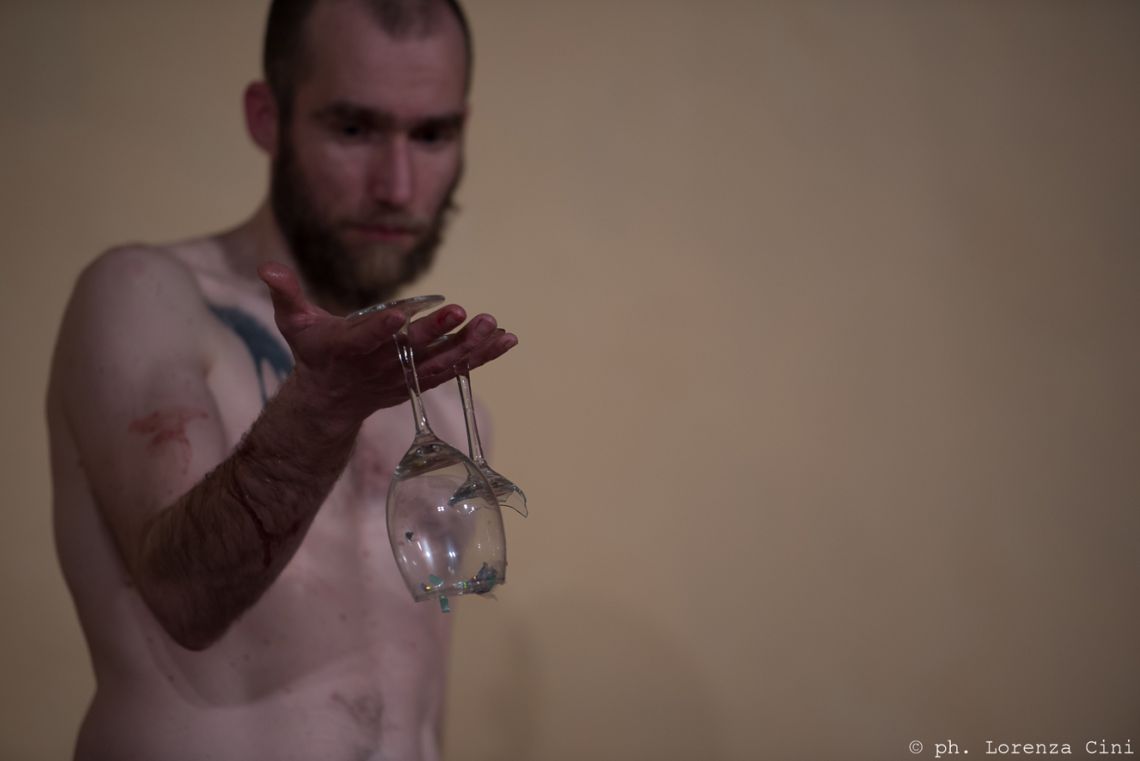 Marcel Sparmann, Das Brot der Luft... Eine leicht-sinnige Annaeherung. Performance at the III Venice International Performance Art Week 2016. Image © Lorenza Cini
Marcel Sparmann is a live artist born in Gera, Germany. He studied Theatre and Performance Art at the University of Hildesheim and Environmental Art at Glasgow School of Art. His specific interest reaches across the media spectrums and includes influences from dance, spatial based art, video and installation. He works as a performer and teacher in solo and collaborative international projects, with a focus on the creation of intense situations, compressed and intimate spaces, which can be used as a display. He looks for a visual and action-based language including audience, the aspect of time and non-time, and the shared space as an emotional environment containing collective memory. Sparmann's live works search for simplicity carried by a poetic aesthetics and a special temperature, comparable to natural phenomenon.
At the VENICE INTERNATIONAL PERFORMANCE ART WEEK 2016, Sparmann presents the new live performance Das Brot der Luft... eine leicht-sinnige Annäherung (2016).
+ LIVE PERFORMANCE
Presented with the kind support of CENTRO TEDESCO DI STUDI VENEZIANI | DIE BEAUFTRAGTE DER BUNDESREGIERUNG FUR KULTUR UND MEDIEN.