Lawrence Weiner
Video Beached (1970); Courtesy Electronic Arts Intermix.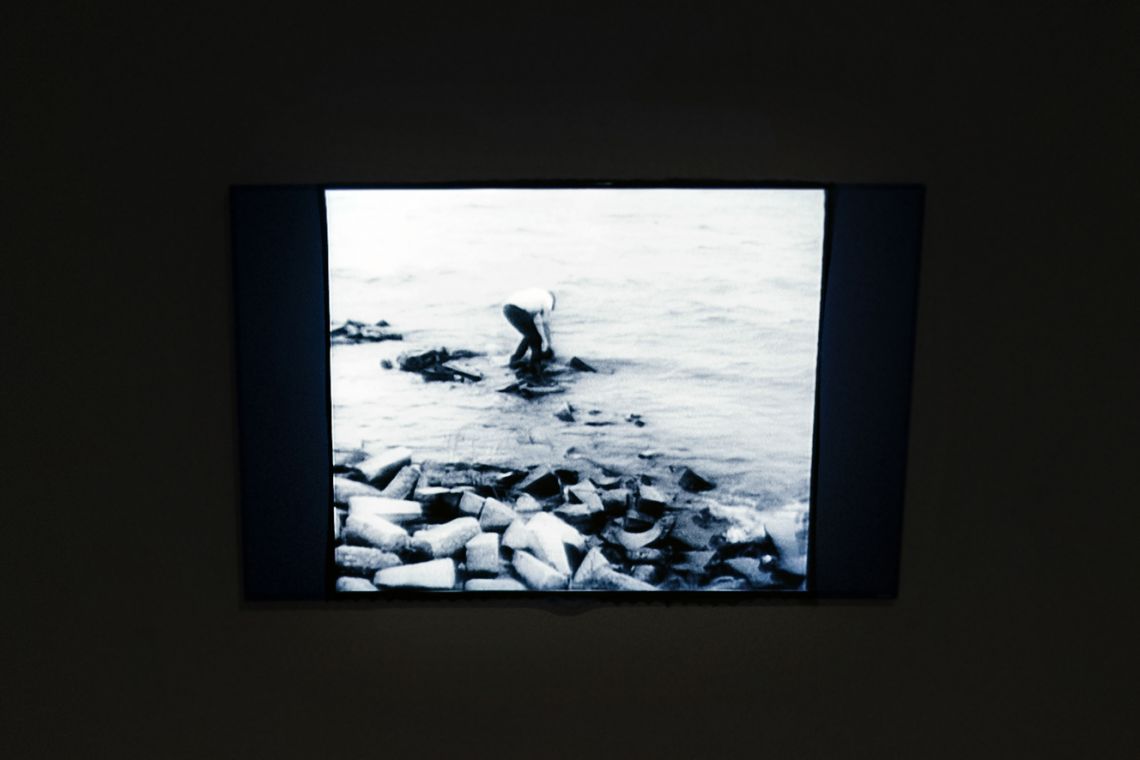 Lawrence Weiner. Exhibition view of the video Beached (1970) at the III Venice International Performance Art Week 2016. Photograph by Mauro Sambo
Lawrence Weiner (born 1942 in New York) is a key figure in Conceptual Art, and has long pursued inquiries into language and the art-making process. From his pioneering installation works of the 1960s and '70s through his new digital projects, Weiner posits a radical redefinition of the artist/viewer relationship and the very nature of the artwork. Translating his investigations into linguistic structures and visual systems across varied formats and manifestations, Weiner has also produced books, films, videos, performances and audio works. In his recent series of digital works, Weiner stakes out new territory even as he extends these investigations. Evoking analytic philosophy and linguistic games, Weiner deploys animated drawings and epigrammatic text that interact in a symbolic language. Ultimately, these visual and linguistic systems take on provocative narrative meaning.
The VENICE INTERNATIONAL PERFORMANCE ART WEEK 2016 presents the video work Beached (1970). The soundtrack begins with the artist stating the conditions: 'An artist may construct a work and/or a work may be fabricated and/or a work need not be built. I elected five possibilities for videotape.' One sees the artist come over the horizon at a rocky beach and throw a piece of wood. The five possibilities are actions that execute Beached. They are shot in five sequences that are separated by dissolves, and consist of throwing, pulling, lifting, dragging and using leverage. The artist leaves the camera frame in the end. (Alice Weiner)