Helen Cole
Installation Breathe (2015); Courtesy the artist. Co-curated by Leisa Shelton | Fragment 31.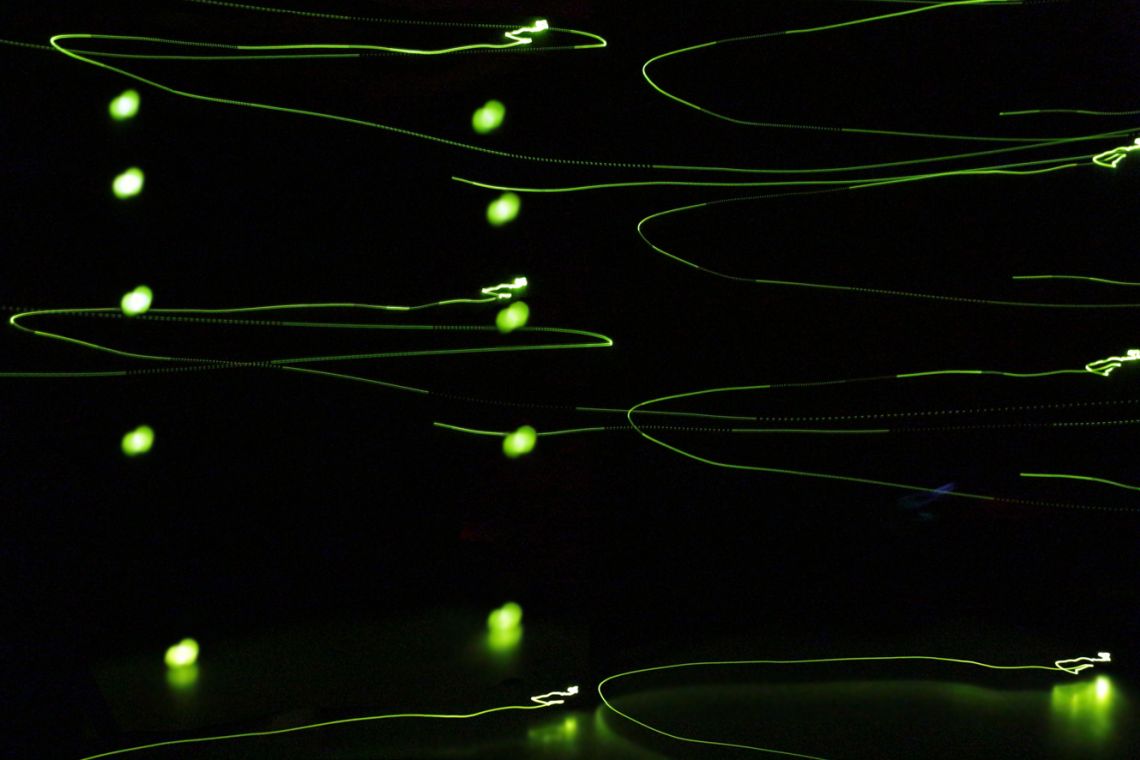 Helen Cole. Exhibition view of the installation Breathe at the III Venice International Performance Art Week 2016. Image © VestAndPage
Helen Cole is a British artist and artistic director. She is the CEO and Founding Artistic Director of the In Between Time Bristol International Festival and its producing organization, In Between Time (IBT). Cole's art is being presented in large-scale installations or one-to-one participatory performances, focusing on the experience of tangible, poignant traces of life and people's minds.
The VENICE INTERNATIONAL PERFORMANCE ART WEEK 2016 presents Breathe (2015), an immersive sound and light installation (Technical producer: Alex Bradley). Exploring our feelings of loss and what happens when our bodies run out of time, Breathe is made from the breath of trained or untrained dancers – up to 100 people have been invited to create a private solo dance "from exuberance to exhaustion". Using audio recordings of these solos, the artist has created a "breath dance", mapping the original movement in an audio re-representation via architectural sound and positional audio.