Bruce Nauman
Video Lip Sync (1969). Courtesy Electronic Arts Intermix.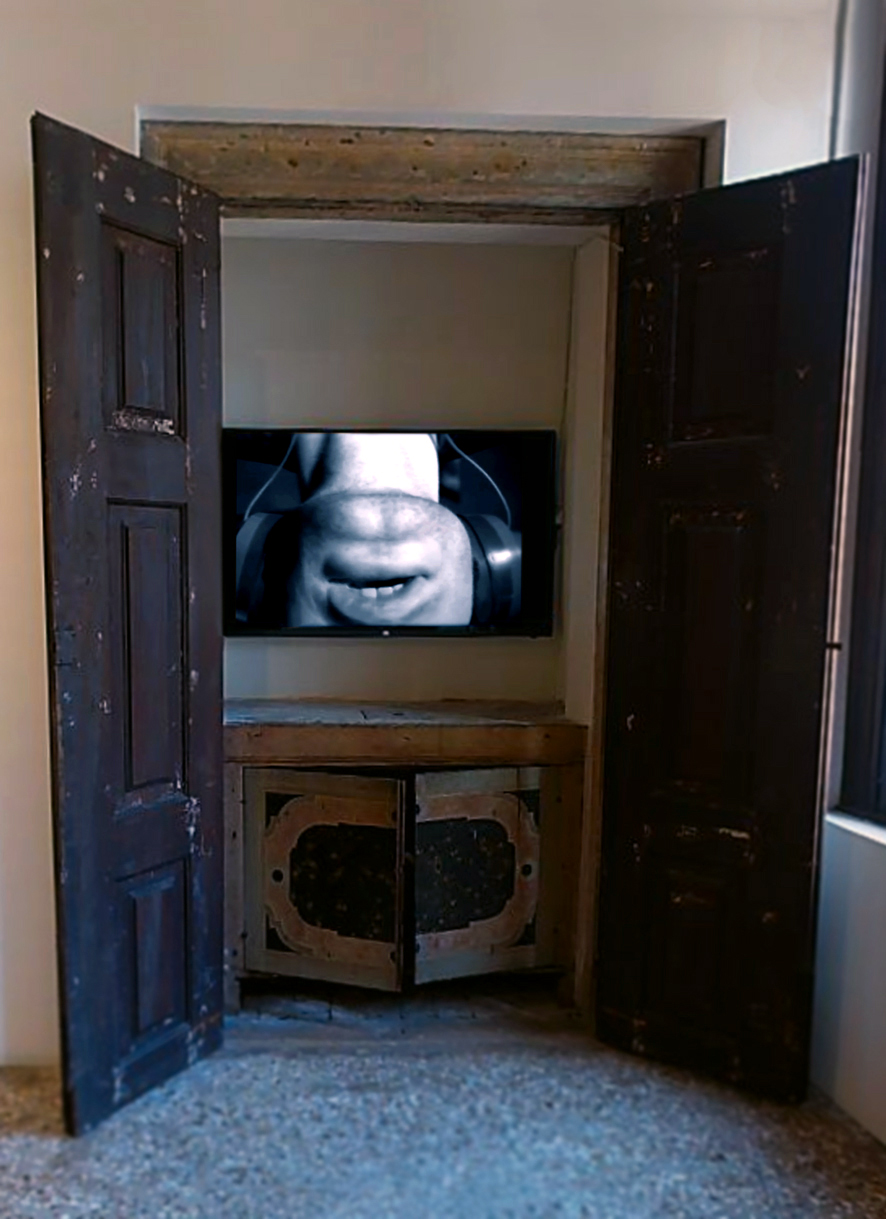 Bruce Naumann. Exhibition view of the video Lip Sync (1969) at the III Venice International Performance Art Week. Image © VestAndPage
Bruce Nauman (born 1941 in Fort Wayne, Indiana, US) is one of the most prominent, influential, and versatile American artists whose work spans sculpture, photography, video, print and performance art. His work can't be easily defined by its materials, styles, or themes, although it has the characteristic of Post-Minimalism in the way it blends ideas from Conceptualism, Minimalism, performance art, and video art. The innovative impulses of his work flow together in a complex context of formulations that are interdependent and supplement each other. The revival of interest in Marcel Duchamp in the 1960s also clearly influenced Nauman in various ways, from encouraging his love of wordplay to infusing his work with a satirical and sometimes absurdist tone. Despite the impact of Dada, however, he has continued to view his art less as a playful or creative enterprise than as a serious research endeavour, one he likes to carry out in seclusion from the art world, one that is shaped by his interests in ethics and politics. The basis of Nauman's artistic approach are in fact the resulting actions of his own existence as an artist involved in an incessant process of self-experience. "What I am really concerned with is what art is supposed to be and what it can become." (Nauman, 1975)
The VENICE INTERNATIONAL PERFORMANCE ART WEEK 2016 presents the video Lip Sync (1969). With the camera mounted upside down, framing only his mouth and neck, Nauman repeats the phrase "lip sync" over and over in loud whisper. Sound and image are intentionally unsynchronized, while the upside-down view of his lips and tongue in action provides a further disorienting quality to the work.