Anna Kosarewska
Live durational performance Redirecting through (2016).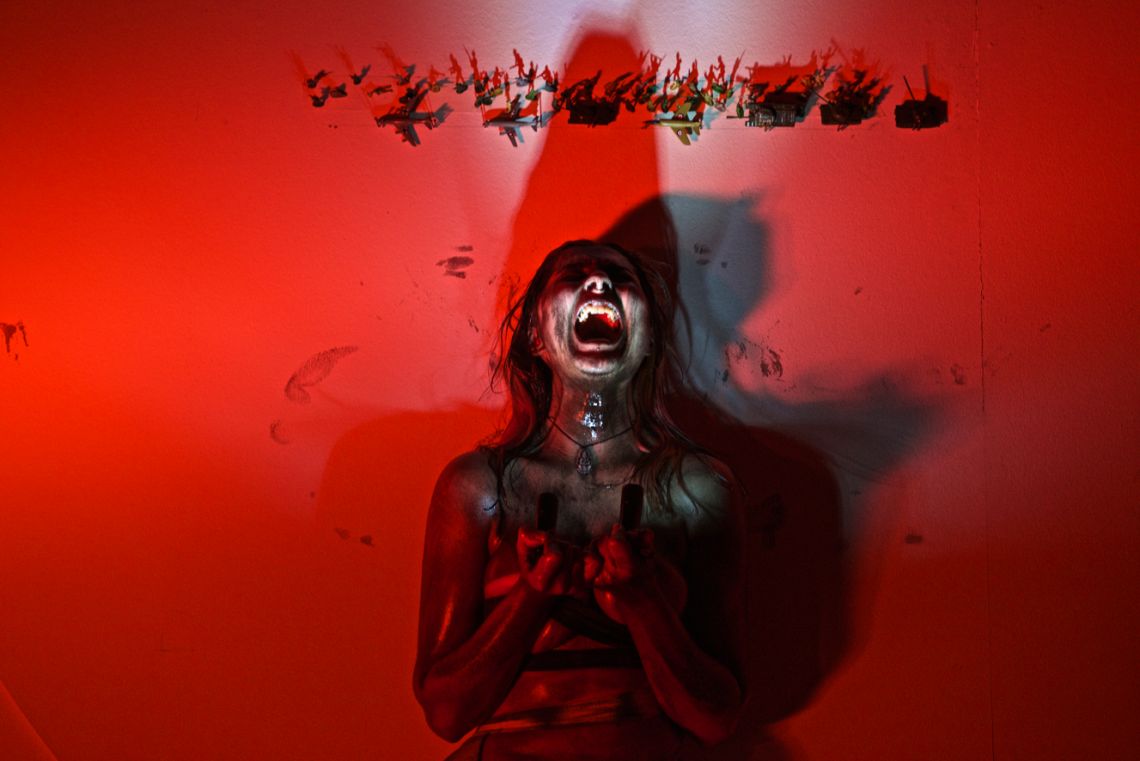 Anna Kosarewska, Redirecting through. Durational performance of 3 days at the III Venice International Performance Art Week. Image © Edward Smith
Anna Kosarewska (b. 1986) is an Ukrainian artist currently based in Warsaw and Antwerp. In her performance works she is dedicated to socio-cultural challenges, activism and social oriented projects with local communities.
At the VENICE INTERNATIONAL PERFORMANCE ART WEEK 2016, Anna Kosarewska presents the live durational performance Redirecting through (2016). The bodies, as well as geographical borders, have many unspeakable issues. Changing roles (social, gender, political) in the borderland situation create a crash of identity. Long-standing questions about nation and border issues exist much longer then one human life. These games could also be played on one particular female body. To be an Ukrainian woman means: to consist of mixed blood and genes of few nations, to speak the language of the invaders, to be born in a country that is no longer existing, to be raised under the pressure of power, and to fight with authorities. The performance is based on the artist's personal experience of fragility of the body, through a mapping of family memories and everyday corporeal practices. It also inquires how time and duration impacts on the perception of borders and creates the fragility of the body.
cargocollective.com/annakosarewska
+ LIVE DURATIONAL PERFORMANCE