Andrea Morucchio
Photographic documentation Red Track (2003). Courtesy the artist.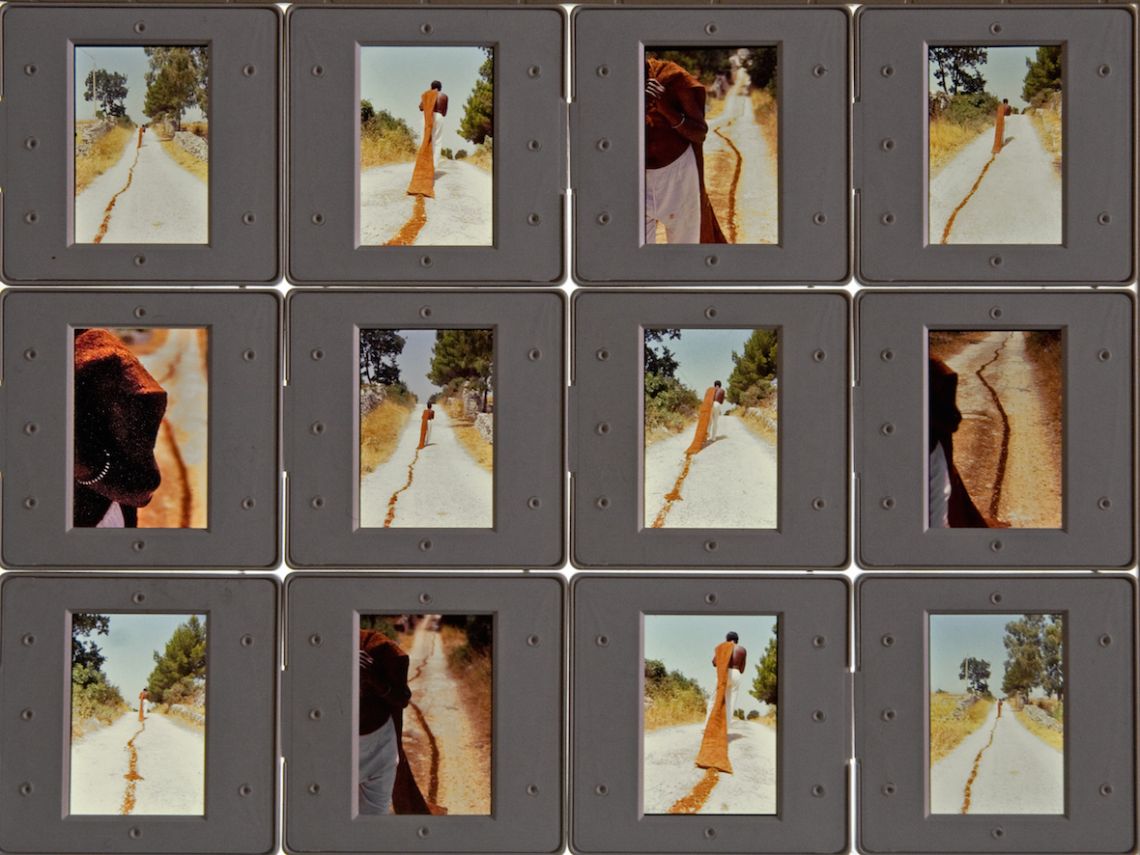 Andrea Morucchio, Red Track (2003). Scan of the diapositive slides. Courtesy the artist.
Andrea Morucchio (born 1967 in Venice, IT) began his photographic career in 1989, producing an extensive body of work in Cuba and Nepal. Since the end of the '90s, he has expanded his linguistic research – often based on considerations of a socio-political nature – in various directions, from sculpture to installation, from video to photography and performance. In his artistic investigation the idea of beauty at a given time and space is prior to anything and bespeaks of his aesthetic concerns. Morucchio's most recent interventions, like the multimedia installation The Rape of Venice held at Palazzo Mocenigo in 2015, deepen sensori-emotional values, even those that sometimes we call judgments of sentiment and taste, and are evidence of the artist's attentive critical reflection on art, culture and the deviancies of our contemporary society.
At the VENICE INTERNATIONAL PERFORMANCE ART WEEK 2016, Morucchio presents the photographic documentation Red Track (2003). The work is composed of a sequence of diapositive slides documenting a performative action that took place in Puglia in 2003. The work deals with the issue of immigration, today increasingly dramatic especially in Southern Europe. While walking for a narrow path under the sun, an African man drags a long jute sack filled with red earth, which is characteristic of Itria Valley. The man struggles for the weight and discomfort of carrying this burden over a distance of about 200 meters uphill, leaving a line of red earth behind.