Special Event: Film Screening
2020: CO-CREATION LIVE FACTORY – DISSENTING BODIES MARKING TIME
SPECIAL EVENT - FILM SCREENINGS
PAVLENSKY – MAN AND MIGHT
A film by Irene Langemann, Germany, 2016, 99 minutes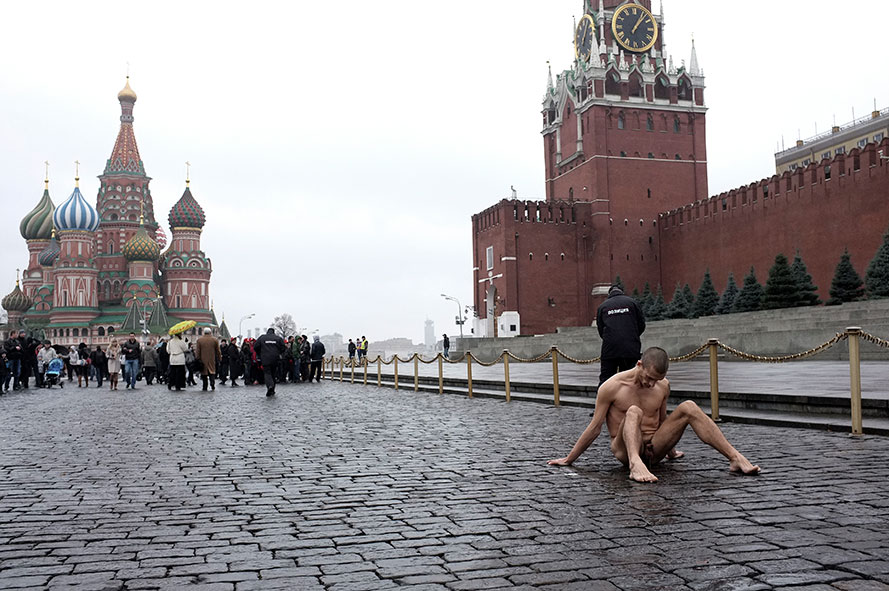 In the course of his performances, the Russian political artist and activist Pyotr Pavlensky has sewn up his mouth shut in protest at the imprisonment of Pussy Riot (Seam, 2012); wrapped himself naked in barbed wire (Carcass, 2013); nailed his scrotum to Red Square as a metaphor for the apathy, political indifference and fatalism of modern Russian society (Fixation, 2013); set fire to the door of the headquarters of the Russian secret service, to protest against "state terror". He spent seven months in prison. The film digs into Pyotr Pavlensky's concerns and his preoccupation with the liberty of the individual confronted by the power of the state. He was awarded the Václav Havel Prize for Creative Dissent in 2016.

Born in Issilkul/USSR, Irene Langemann majored in acting and German language and literature at Moscow's Tcepkin Drama School in 1980. For the next ten years, she worked as an actress, director and playwright in Moscow. In 1983 she became a presenter for Russian television. 1990 she emigrated to Germany and worked as commissioning editor for Deutsche Welle TV in Cologne until 1996. Since 1996 she is a freelancing filmmaker.

Lichtfilm in co-production with SWR/ARTE, Original title: Pawlenski – Der Mensch und die Macht, Subtitles: English or German, colour.

Author and director: Irene Langemann

DoP: Franz Koch, Maxim Tarasyugin, Nadeshda Naumova, Irene Langemann

Sound: Anna Zobova, Alexander Lemeshev, Tatyana Bulychova

Editor: Lena Rem

Music: Daniel Langemann

Commissioning editors: Eva Witte (SWR), Susanne Biermann (ARTE)

Producers: Wolfgang Bergmann, Thomas Lorenz

World Sales: Deckert Distribution
HEARTS IN SORROW - A STORY OF ASHURA IN IRAN
A documentary by Paul King (US) in collaboration with Jon John (BAC/FR), 2015, 29'13"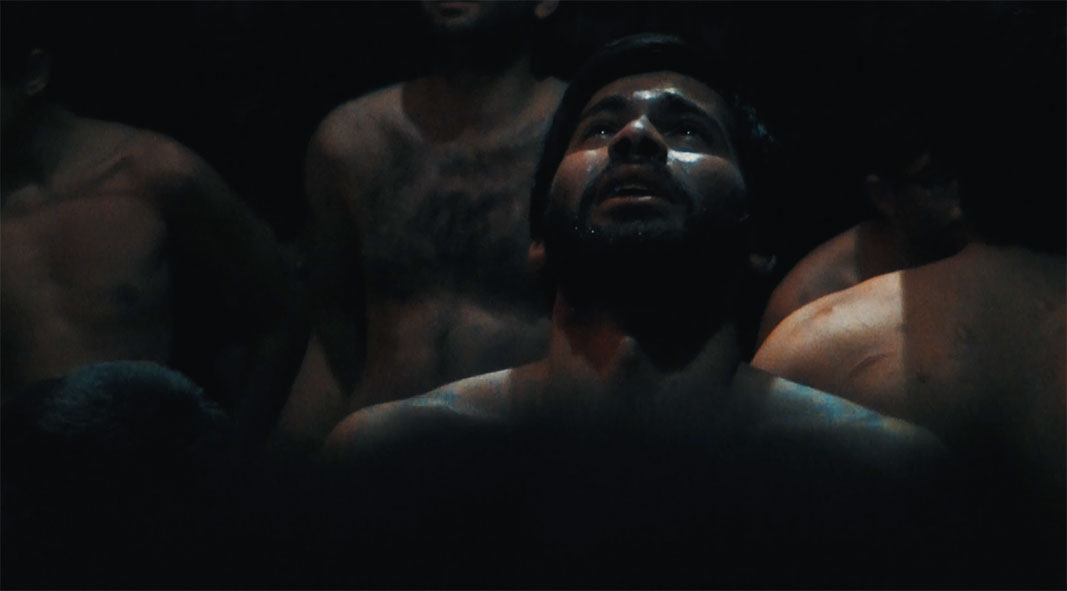 The compelling documentary short Hearts in Sorrow explores the religious ceremonies of 2015, surrounding the auspicious 10th day of the Islamic month of Muharram, known as ASHURA. It steps away from the geopolitical arguments to seek a deeper understanding of the Persian people and the Shia sect of Islam. Iran is considered to be the most stable and the most powerful nation with a Shia sect majority. Some within Iran consider their country's most considerable role to be the protector of the faith. Hearts in Sorrow was filmed in the cities of Shiraz, Eqlid, Yazd, and Kashan, as well as the mountain village of Kahkaran.

This film follows the theatrical performances and street processions in the larger cities as well as the intimate gatherings in small villages. Through invoking sorrow, the rituals of Ashura emotionally bind today's adherents to each other and to most profound suffering that occurred more than 1300 years ago. Rather than insisting on the sacrificial and ritualistic act of the flagellation, Paul King and Jon John dwell on the prayers' collective soul and dedication.

Paul King recently wrote: "Jon John and I went, fell in love with the spirituality, the message of love, loyalty, devotion, and suffering. We screened a rough edit of the film as part of an art installation and lecture series in Berlin. The Iranian expatriate community showed up in surprising numbers including the Iranian Minister of Culture for Europe. The minister understood exactly what we were doing with the film (outsiders trying to gain a better understanding of a Nation and its people through their most important ceremony) and offered us to curate a film festival, giving John complete access to the Iranian film archive for all documentaries related to the Ashura. He even offered us a safe passage to film in Karbala. At the end of October 2016, I flew over for the festival, all completely paid for by the minister. Then Trump was elected, and the festival was immediately cancelled, no explanation and no further contact after the cancellation. They lost all deposits and didn't care. It was heart-breaking for both Jon and me. My only regret in the production of the film was unavoidable. To keep our Iranian informants safe, we could not use any of our recorded interviews to structure the story. We made the difficult decision to not utilize an authoritative voice-over narration, as that carries its own ethical problems but instead only used subtitles. We finalized the film shortly before Jon's death. Because of grief over John and disappointment about the originally planned premiere, this film has never been publicly shown."
SPIRIT LABOUR
A film by Hugo Glendinning and Adrian Heathfield, 2019, 41 minutes
Featuring: Janine Antoni, Anna Halprin, Hélène Cixous
Original Music and Violin: Aisha Orazbayeva
Voice: Sophie Gueydon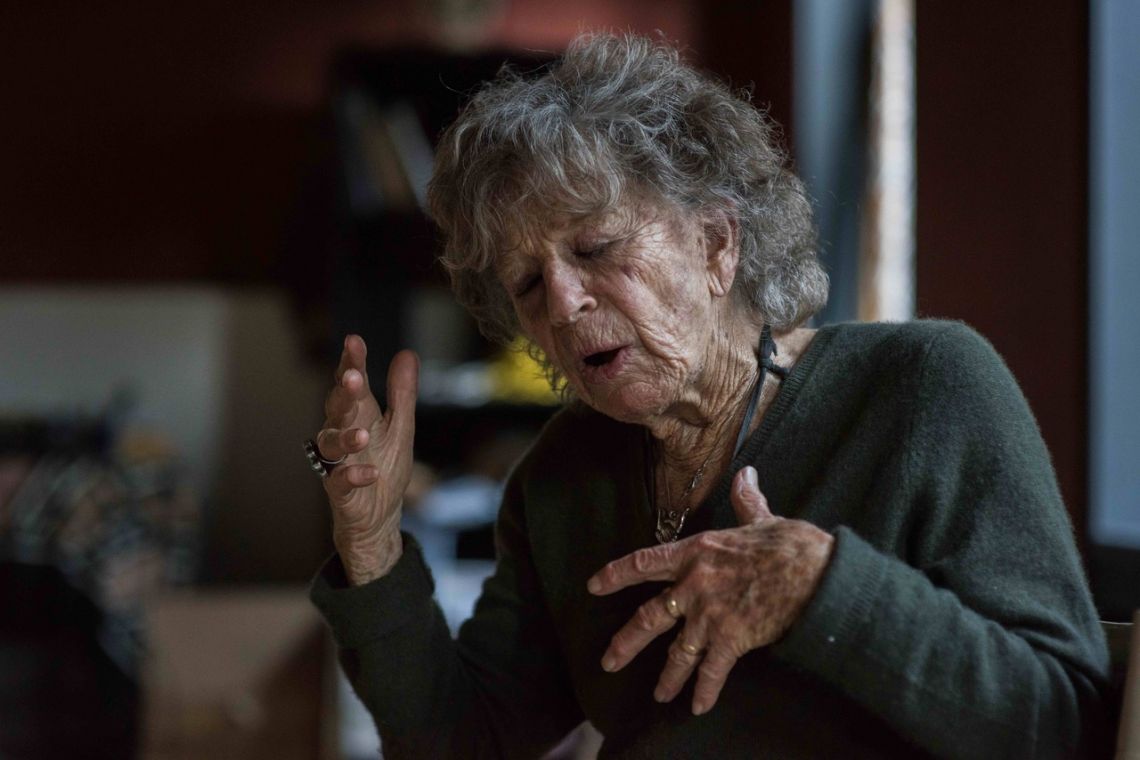 In this moving and poetic film Glendinning and Heathfield follow the creative practice of sculptor and performance artist Janine Antoni: her collaborations and conversations with the choreographer Anna Halprin and the writer Hélène Cixous. Spirit Labour traces the trans-generational lines of connection between these artists who work with the female body and the natural elements. It asks: what kind of labour is it, to dedicate your life to working with the movements, expressions and affects of others?

Hugo Glendinning is an internationally renowned photographer whose work spans collaborations with visual artists on photographic and video works, theatre, dance and performance documentation, and portraits of prominent figures. His numerous artistic collaborations include work with Paola Pivi, Martin Creed, Yinka Shonibare, Miranda July, Matthew Barney, Tim Etchells and Forced Entertainment. www.hugoglendinning.com

Adrian Heathfield writes on, curates and creates performance. His books include Out of Now, a monograph on the Taiwanese-American artist Tehching Hsieh and the edited collections Perform, Repeat, Record and Live: Art and Performance. Heathfield curated the Taiwan Pavilion at the 2017 Venice Biennale. He is Professor of Performance and Visual Culture at the University of Roehampton, London. www.adrianheathfield.net
PLANTAIN
A performance-based film by VestAndPage, 2018, 90 minutes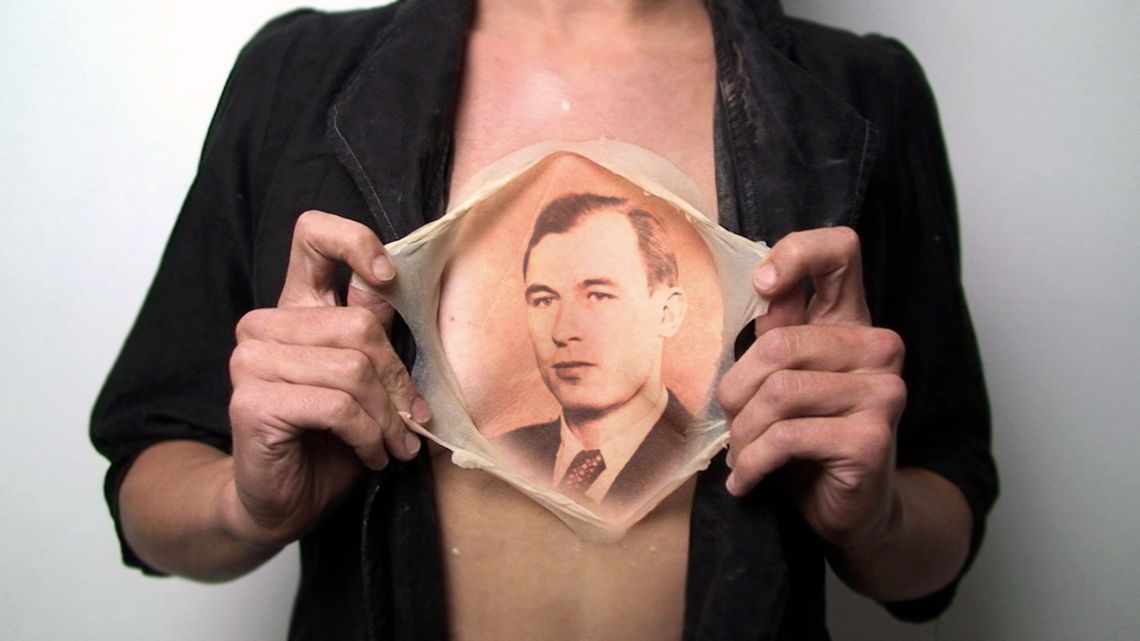 A performance-based feature film produced and filmed on location during the month-long performance walk by artist duo VestAndPage, from Nothern Germany through Poland to the Russian region of Kaliningrad, in May/June 2015. Taking a private family story and the historical event of post-WWII displacements as starting points, the film focuses on the issue of the replaced-displaced-in-place body. It questions through performatic images how past and present speak to and through our bodies facing ethical, social and existential challenges. It undergoes the process of acceptance of history, its individual and collective archiving, as well as concepts of identity and permeabilty of cultural boarders. In seven episodes, the film recalls with each one a member of the family, to look into time, mystery, war, duty, courage, trauma and oblivion.

www.plantain-themovie.de

VestAndPage are German artist Verena Stenke and Venetian artist and writer Andrea Pagnes, working together as VestAndPage since 2006 in the fields of performance art, performance-based film, writing, publishing and with temporary artistic community projects. www.vest-and-page.de

Directed and produced by VestAndPage, 2018

With: Verena Stenke, Andrea Pagnes, Stephan Knies, Vlada Smirnova

Camera and voice: Verena Stenke, Andrea Pagnes

Production audio and sound editing: Douglas Quin

Sound design: Keller McDivitt

Original Music: Andreas Bauer Kanabas, Katarina & Ljubica Duo, Stephan Knies, Josephine Marcí, Mauro Sambo, Angie Seah, White Noise Generator

Text assistance and translation: Anna Kosarewska, Aisha Ryannon Pagnes

Month-long performance on behald of the Centre for Cultural Heritage of East Prussia

Funded by the Federal Government Commissioner for Culture and the Media

In cooperation with Heart of the City Bureau Kaliningrad, Dom Samok Foundation Chernyakhovsk, Georgenburg Association Mayovka

German title: Spitzwegerich, subtitles in German or English, 5.1. Dolby surround, colour