Mobius Inc.
Mobius (est. 1977) is a non-profit, artist-run organization, whose mission is to generate, shape and test experimental art. Mobius is committed to structuring environments that foster projects incorporating a wide range of disciplines, locally, nationally and internationally. Constructing art initiatives outside accepted frameworks and encouraging animated discourse with the public are fundamental to Mobius. Mobius has presented work involving thousands of artists over its 30-year history and is recognized as one of the seminal alternative, artist-run organizations in the U.S. Founded by Marilyn Arsem in 1977, Mobius is known for incorporating a wide range of the visual, performing, and media arts into innovative live performance, video, installation and intermedia works.
At the VENICE INTERNATIONAL PERFORMANCE ART WEEK 2014, Mobius presents the selected performance photography work of Bob Raymond this moment: missives from another world, as well as the long durational performance Marking Time VI by Marilyn Arsem, a curated video documentation from the Mobius archives and talk by Daniel S. DeLuca, and member Sandrine Schaefer contributes as an official writer for the ART WEEK.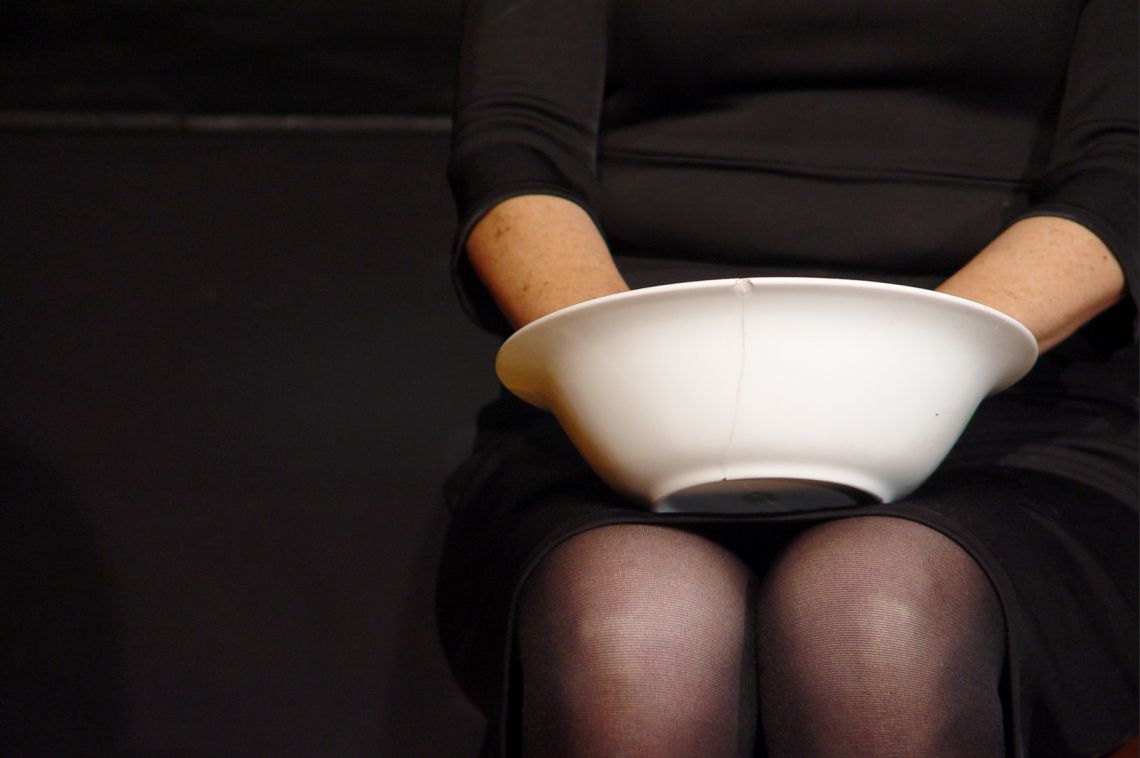 Photograph by Bob Raymond: Adina Bar-On,
Vision. Mobilize, Oni Gallery, Boston. (
2003). Courtesy of Mobius Inc.
Marilyn Arsem, Marking Time. Venice International Performance Art Week (2014). Photograph by Monika Sobczak.