Grace Exhibition Space
Co-curatorial contribution
Opened in 2006 in Brooklyn, NY, US, Grace Exhibition Space is devoted exclusively to Performance Art. We offer an opportunity to experience visceral and challenging works by the current generation of international performance artists whether emerging, mid career or established. Being a Brooklyn loft, our events are presented on the floor, not on a stage, dissolving the boundary between artist and viewer. This is how performance art is meant to be experienced and our mission is the glorification of performance art. Grace Exhibition Space presents over 30 curated live performance art exhibitions each year, showcasing new work by more than 400 performance artists from across the United States and the world since 2006. In November 2013 we opened the Gray Zone for Performance Art in Kingston, NY, giving us the opportunity to reach a new audience, in a supportive environment, that is a gray zone between the major metropolis of New York City and the farmlands of the Hudson Valley. Just when that seems enough, we are creating a Permaculture + Performance Art Residency on a 100 acre farm in Rosendale, NY. The residency puts us firmly in Nature - with all of her bugs, flowers, birds and fish - natural resources that are rapidly disappearing. Please join us in all of our locations, for the same challenges of thought-provoking works in different atmospheres. Grace Exhibition Space is Directed by Jill McDermid-Hokanson and Erik Hokanson.
After the performance of the director Jill McDermid in 2014, at the VENICE INTERNATIONAL PERFORMANCE ART WEEK 2016, Grace Exhibition Space presents live performances by Gim Gwang Cheol (South Korea) and Preach R Sun (US).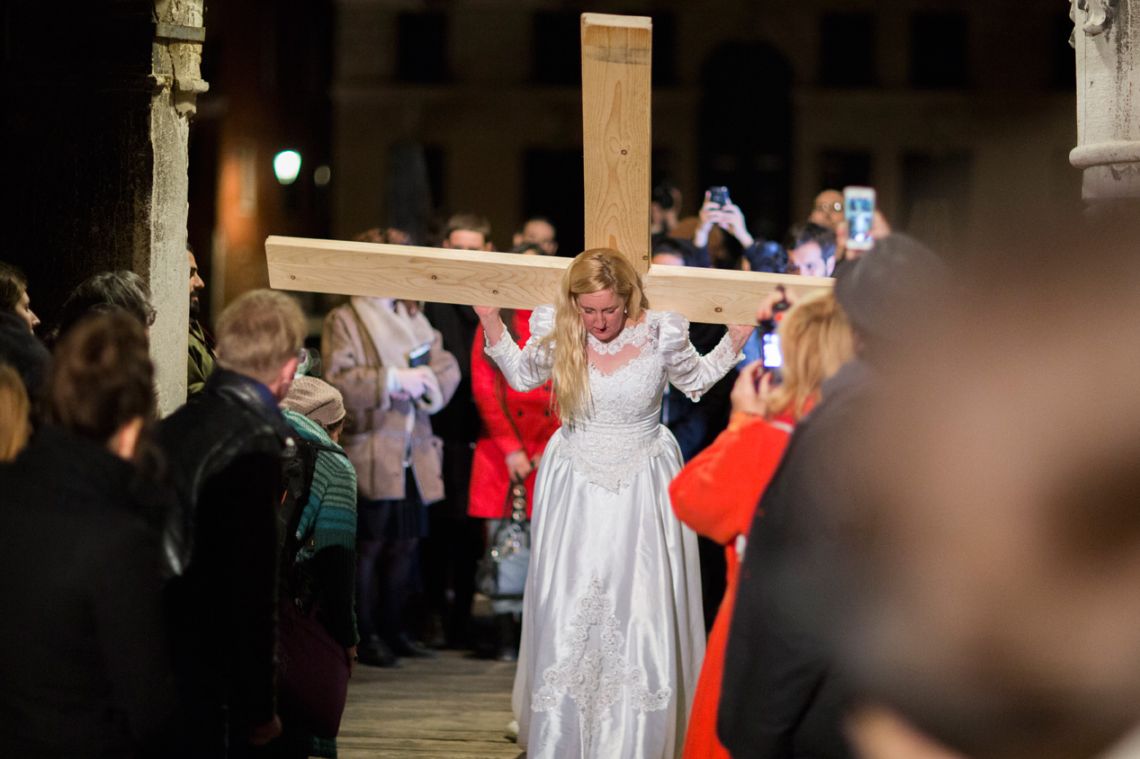 Jill McDermid, Woman on a Cross.
Venice International Performance Art Week (2014). Photograph by Monika Sobczak.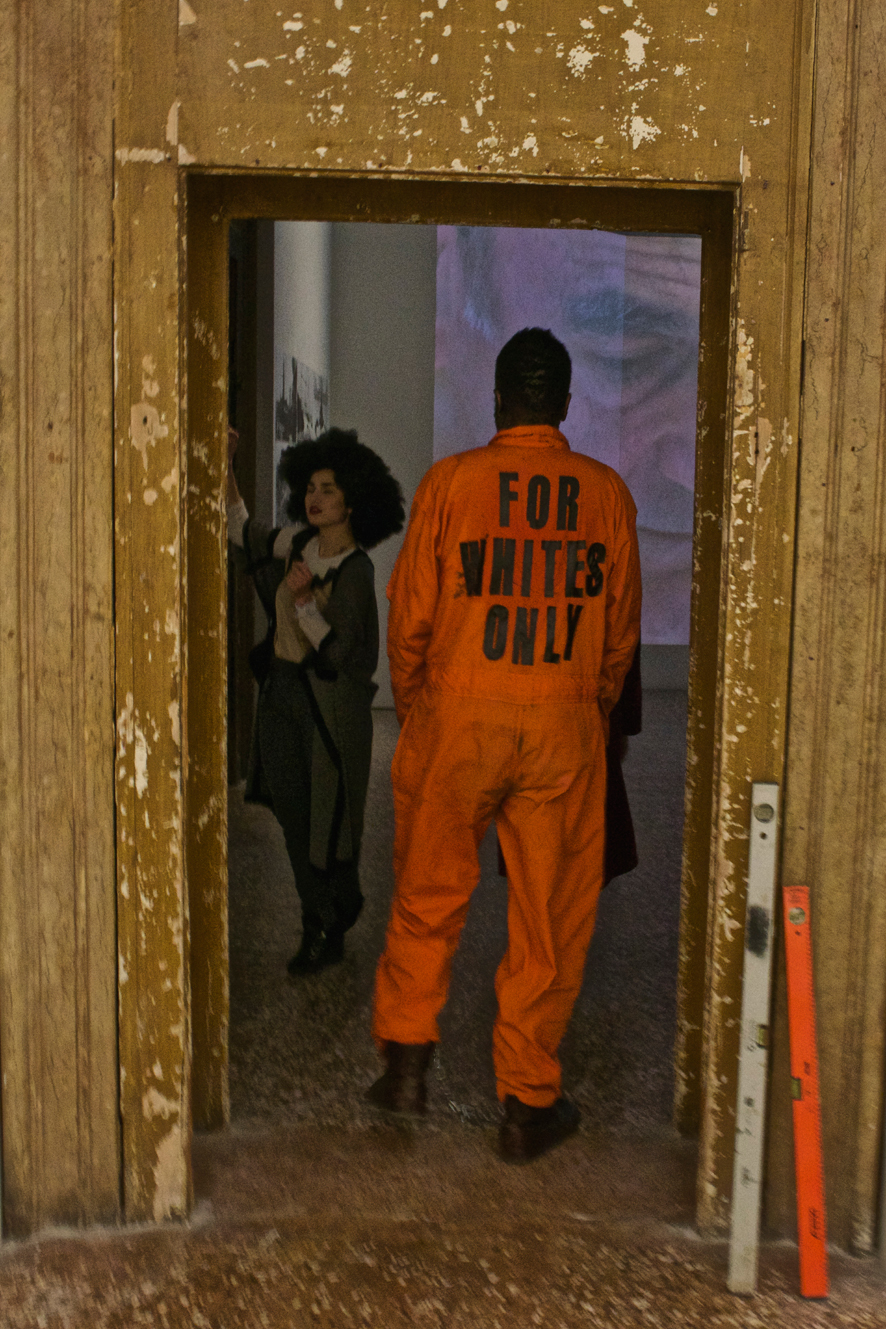 Preach R Sun, For Whites Only. Long durational performance of six days at the III Venice International Performance Art Week 2016. Image © Edward Smith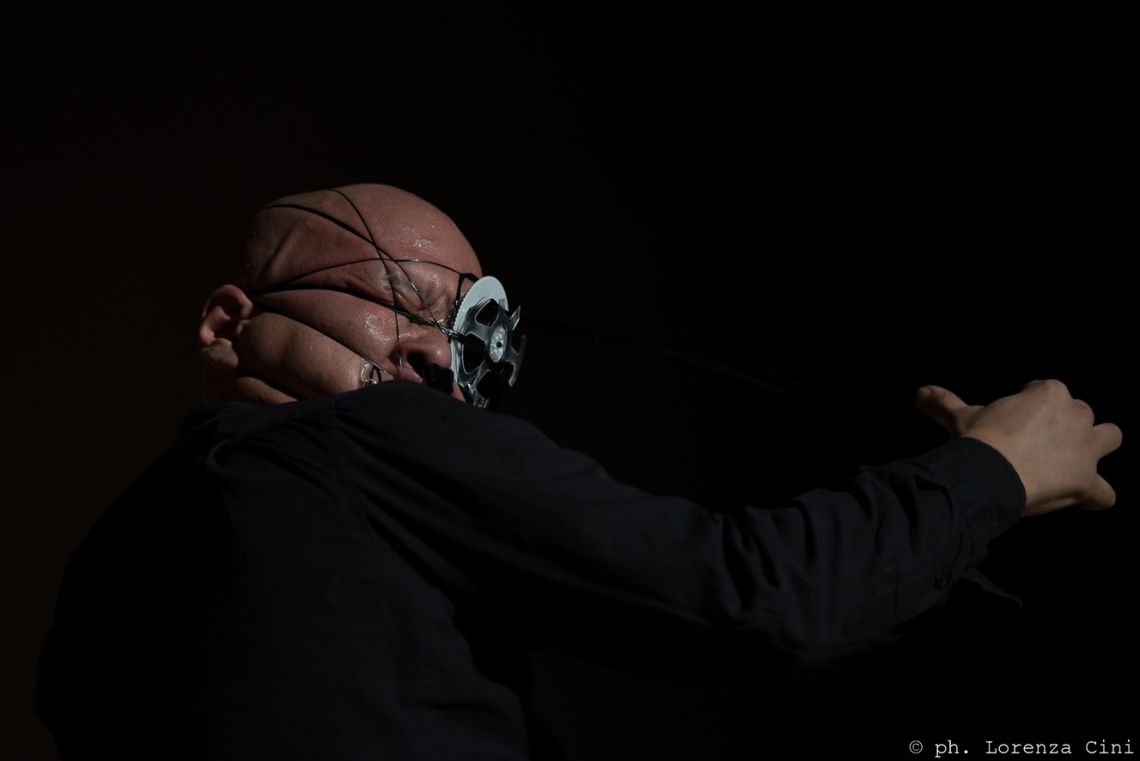 Gim Gwang Cheol, Memory Loading. Performance at the III Venice International Performance Art Week 2016. Image © Lorenza Cini