Ejercicios Mosqueto / Perfolink
Latin American Pavillion – A Performative Exercise in Collaboration, curatorial contribution by Prem Sarjo.
Ejercicios Mosqueto is an independent and self-managed project, founded by artist Prem Sarjo and based in Santiago de Chile, dedicated to experimentation based research in contemporary art. They understand exercise as a means towards finding new ways of understanding and producting art.
Ejercicios Mosqueto features at the VENICE INTERNATIONAL PERFORMANCE ART WEEK 2016:
• The Latin American Pavilion. An experience for the public at Palazzo Mora. Prem Sarjo in collaboration with Alexander Del Re, Valeria Muñoz, Letizia Liguori and Paolo Angelosanto;
• A performance by Alexander Del Re at Palazzo Mora.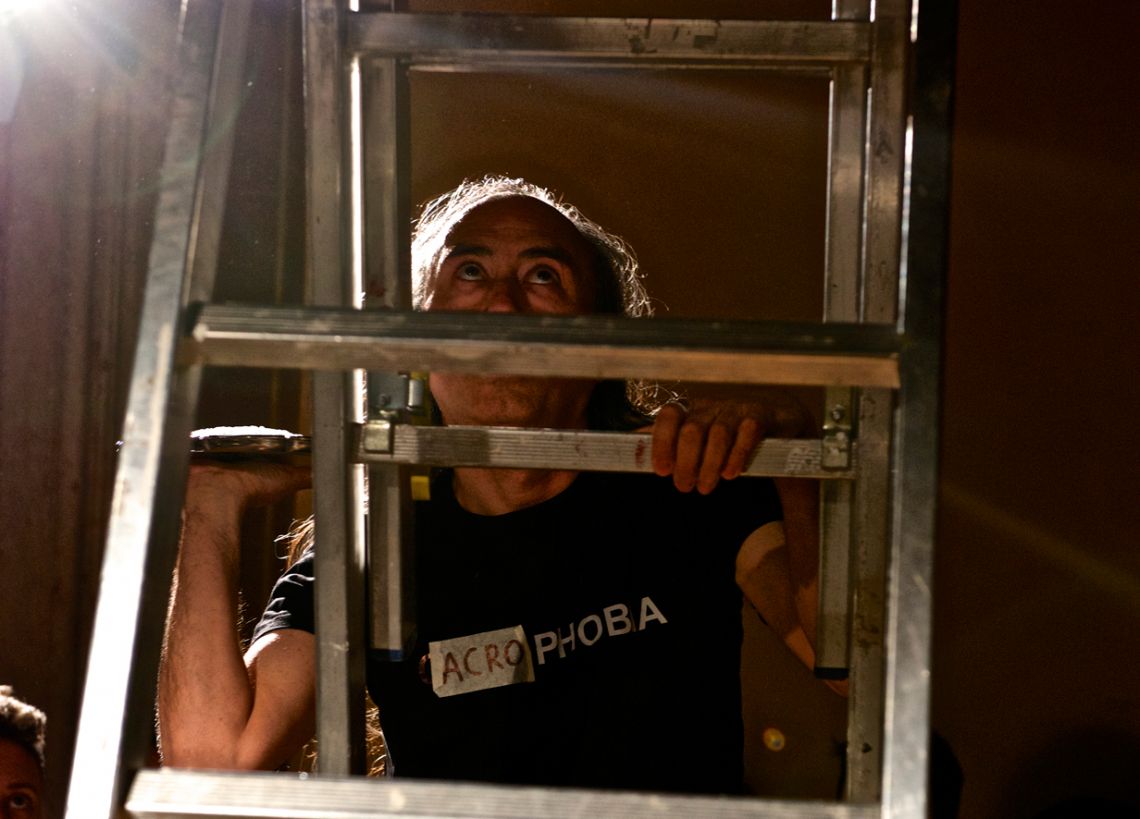 Alexander Del Re, Phobias#6_394. Performance at the III Venice International Performance Art Week 2016. Image © Edward Smith
• A morning conference with Alexander Del Re and Prem Sarjo at Palazzo Michiel;
• A durational performance by Valeria Muñoz at Palazzo Mora as part of the ART WEEK | FRINGE 2016
.
Valeria Muñoz. Durational performance at the ART WEEK | FRINGE of the III Venice International Performance Art Week 2016. Image © Daniella Pérez Bacigalupo